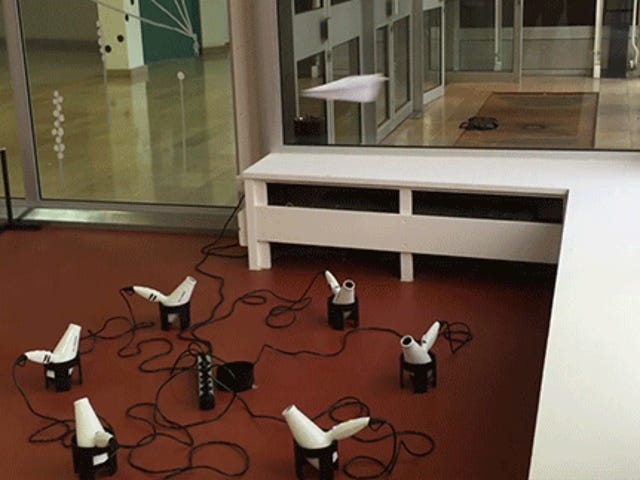 Just strolling around the Gawker empire this morning...

Holy shit, do I lack creativity...
Hair dryers are magical instruments that make paper planes fly forever
Your browser does not support HTML5 video tag.
Click here to view original GIF
Dude, seriously, hair driers? That's pretty awesome.
From the WHY IS THIS FUCKING NEWS department...