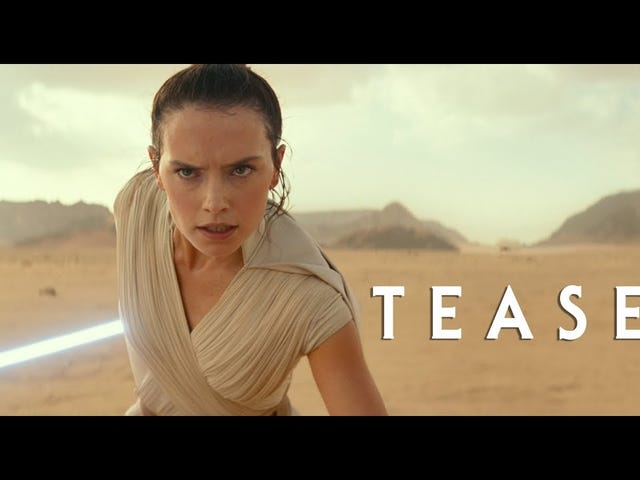 Once again, it's on.
At a panel during Star Wars Celebration in Chicago, Illinois, director J.J. Abrams and Lucasfilm president Kathleen Kennedy let the cat out the bag—the title of the next Star Wars film will be Star Wars: The Rise of Skywalker.
But clearly bearing gifts, that wasn't the only surprise. They delivered the highly-anticipated trailer for the film as well. And since I...