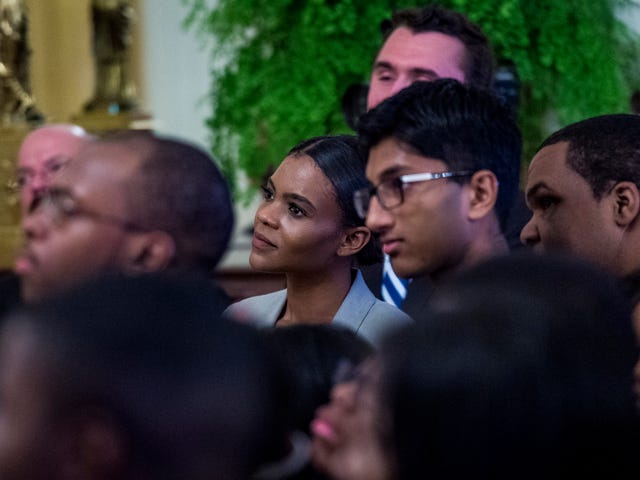 Candace Owens is unremarkable.

In fact, she's known for being the fourth-most famous black woman who supports President Trump.
As it stands, that list includes such mega famous stars as:
1. Diamond
2. Silk
3. Omarosa Manigault Foster Johnson Livingstone Williams Sonoma
and then....
4. Candace Owens
If Candace Owens was wearing an "I'm Candace Owens" T-shirt outside the Times Square station during...