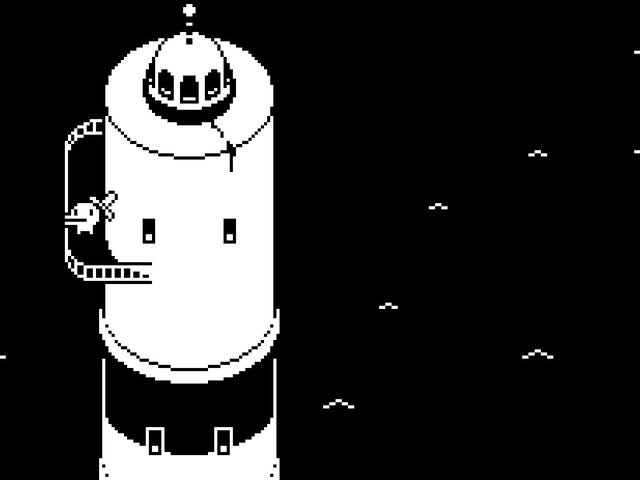 Before I even really began playing, Minit presented me with a challenge.

Unsurprisingly, when I started the bite-sized adventure, my instinct was to explore, explore, explore. I didn't yet have a 60 second timer looming over me, which is the interesting mechanic the game touts as a major part of its appeal.

There's not much to do other than pick up the sword lying on the shore near your house....