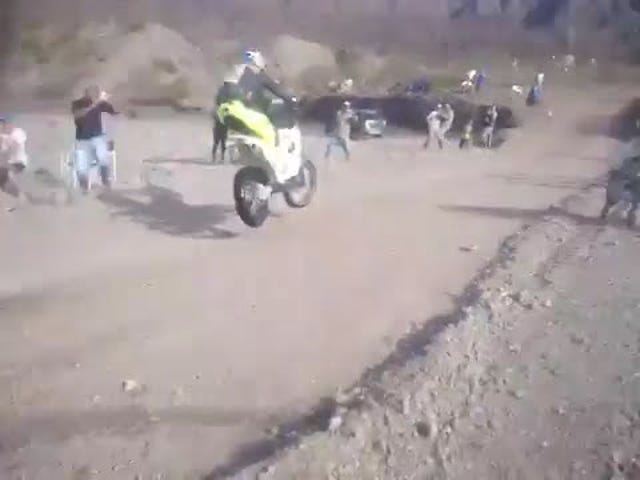 You know you're really flying when your entire bike skips like a giant rock on the water. Sure, this bike goes down a little in the splash, sure, but he really just seems to bounce over the deepest parts of it.
This footage is from an earlier stage a couple days ago, most likely from the Iquique to Uyuni Stage 7A, based on the post date.
I don't know how this man's balls of steel fit...