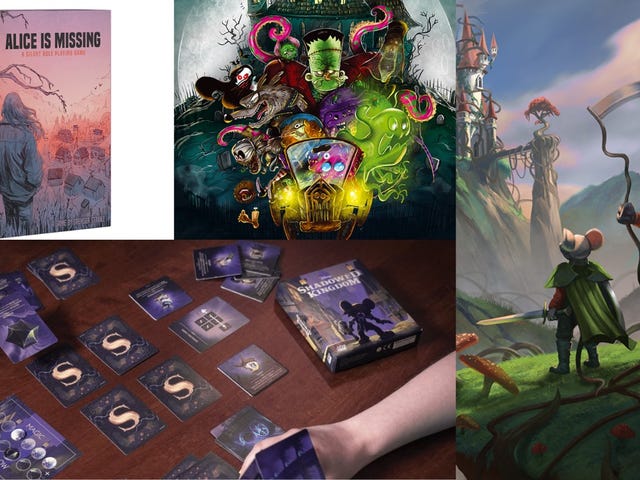 Welcome back to Gaming Shelf, io9's column all about board games and tabletop roleplaying games. This week, we've got a creepy Disney game where players can't talk to each other, a Mariposas promo pack to honor a young girl, and the arrival of the Enclave to Fallout: Wasteland Warfare. Check it out!

News and Releases Disney Shadowed Kingdom Now Available
Mondo Games has ventured into the Disney...