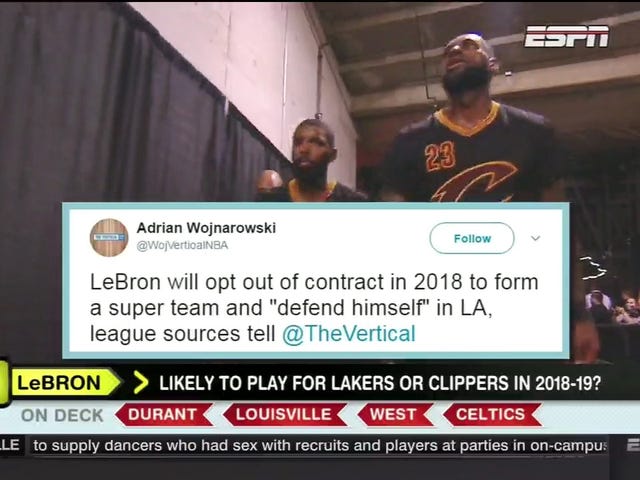 Adrian Wojnarowski did not report that LeBron James plans to opt out in 2018 and create a super-team in Los Angeles; "WojVertioalNBA" did. Around the Horn didn't catch the faux Woj before the tweet aired, though, so the panel debated whether James would actually execute this not-actually-reported plan.

Here's the tweet:
And here's the segment:
For the record, Tim Cowlishaw thinks it's possible;...