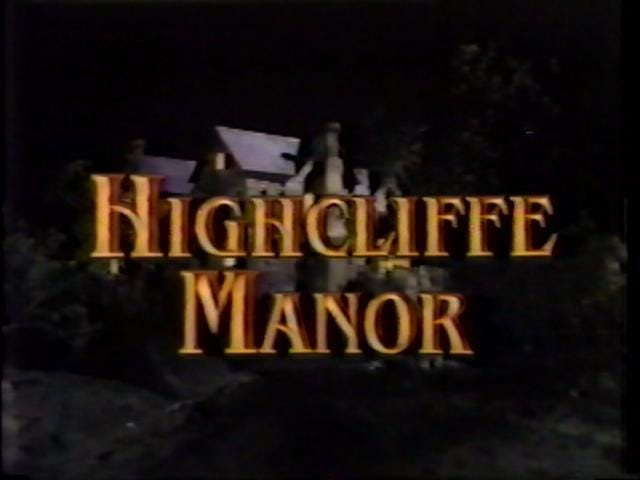 Never heard of it. 1979. NBC. Horror parody. Shelley Fabares (Coach), Ernie Hudson, Audrey Landers, Stephen McHattie, Odd Job. Six episodes. The lone review at IMDb says the pilot was good but it quickly went downhill halfway into its short run.
(Editor's Note: This did appear in Forgotten TV II post with Whodunnit.)
Highcliffe Manor (TV Series 1979– )
Created by Brad Buckner, Robert...