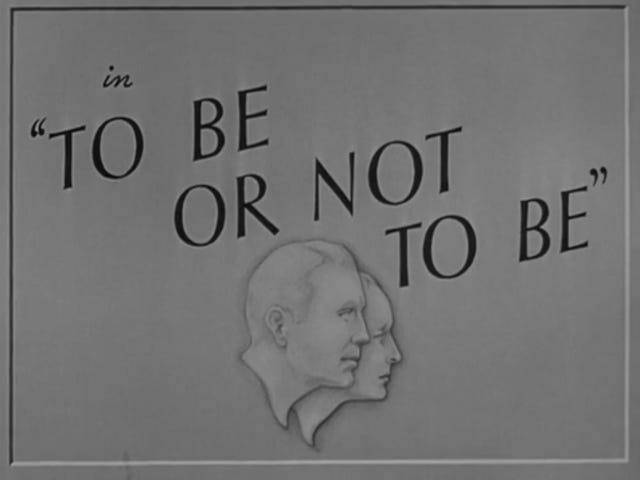 Ernst Lubitsch. Carole Lombard, Jack Benny. Cinematography by Rudolph Mate. Never seen it. Found on Youtube.
To Be or Not to Be (1942)
A troupe of squabbling actors join the Polish underground to dupe the Nazis.
Read more Read
Trailers From Hell.
To Be Or Not To Be
In 1942, Ernst Lubitsch courted controversy by setting a comedy in present-day Poland, against the…
Read more Read
To Be...