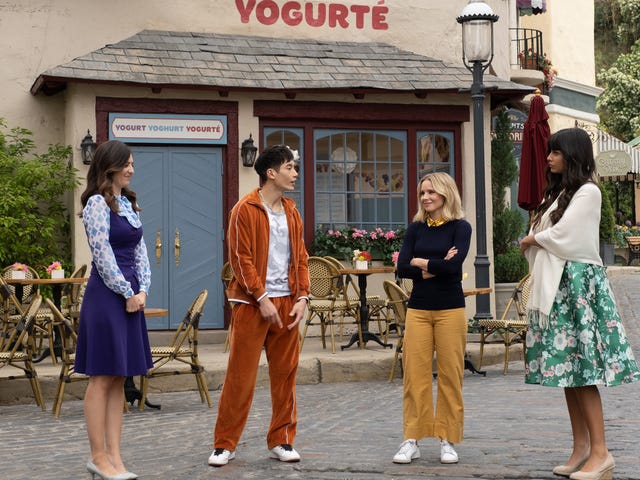 Here's what's happening in the world of television for Thursday, November 14. All times are Eastern.

Top pick
The Good Place (NBC, 9 p.m.): All high-stakes, deeply flawed experiments must come to an end—and last week, the Soul Squad's did just that. (If you're not caught up on The Good Place, steer clear of this clip and the rest of this top pick, quite frankly.)
This week's episode is...