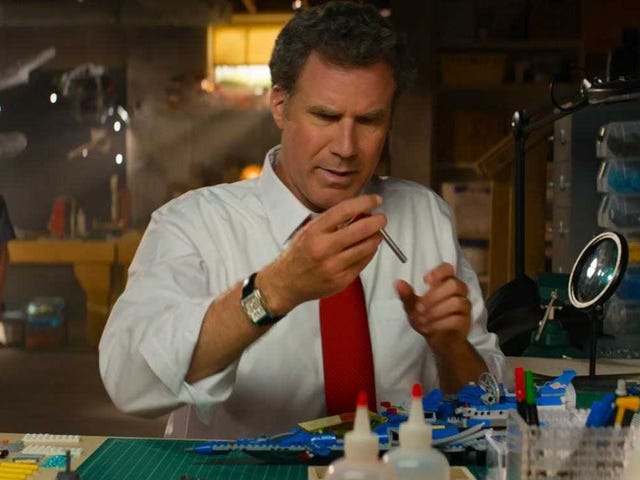 Featured Deal: 
LEGO Batman Batmobile: Pursuit of the Joker
| $24
These are the best LEGO deals for July 2020.

It's no surprise that LEGO kits are in high demand right now. With families stuck together and home and looking for interactive activities that engage both the mind and fingers, LEGO sets fit that bill perfectly.
Some sets are in short supply right now, but many others are available for 20% off or more, spanning franchises such as Minecraft, Star Wars, Overwatch, and Frozen. And right now, you'll also find some amazing deals on licensed LEGO video games, too!
LEGO Video Games
| Starting at $10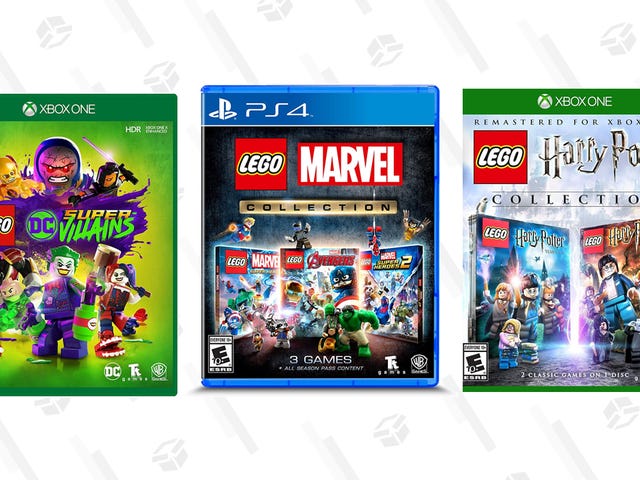 Official LEGO licensed video games have been immensely popular, spanning all kinds of pop culture properties—and right now, Amazon has a few of them on deep discount.

You can snag the
LEGO Marvel Collection for just $15 on PlayStation 4
and
Xbox One
, bundling three separate superhero games into one package, plus
LEGO DC Super-Villains is $15 on PS4
or
$20 on Nintendo Switch
.
Elsewhere,
LEGO The Incredibles is $15 on PS4
and
Xbox One
, and
$20 on Switch
. And
The Lego Movie 2 Videogame
is
just $10 on Xbox One
,
$13 on PS4
, and
$20 on Switch
. Another standout deal is
LEGO Harry Potter Collection for $16 on PS4
or
Xbox One
, or
$20 on Switch
.
LEGO Super Mario Adventures Starter Course
| $60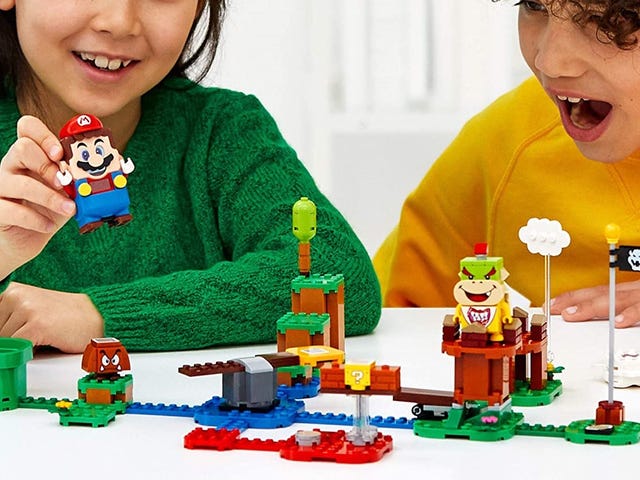 This is a PSA rather than a deal. Right now, you can pre-order the new
LEGO Super Mario Adventures Starter Course
, which gives you an interactive playset inspired by the classic video game levels.
This 231-piece set is pricey due to the technological edge, including Mario's LCD eyes and color sensors, but it's sure to be damn near impossible to track down once it releases this fall. Order it while you can! If the Amazon links above and below are out, then try Best Buy instead.
LEGO Classic Green Baseplate
| $5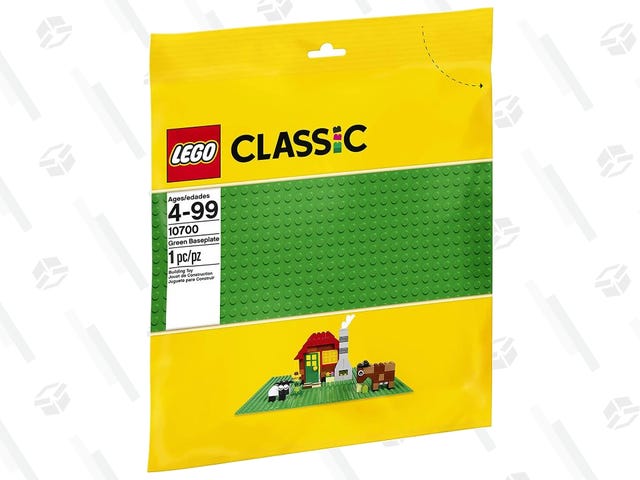 If you don't have a baseplate for anchoring buildings, landscapes, and other custom creations, then this is an easy and affordable upgrade—especially for kids.

Right now, Amazon has the 10" x 10"
green baseplate
for just $5, which is half off the regular price. If you're buying a new LEGO Classic kit, don't forget to grab a couple of these as well.
LEGO Batman Batmobile: Pursuit of the Joker
| $24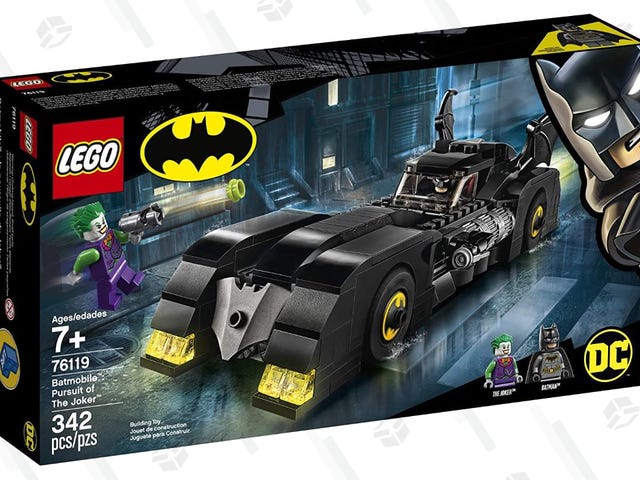 For an affordable, modestly-sized 342-piece kit, this is a pretty
sick-looking Batmobile
. It looks angular and powerful, and all the more intimidating with the Dark Knight in the driver's seat.
Along with Batman and Joker minifigs, you also get various Bat-cessories, while the Batmobile itself has spinning exhaust flames and stud shooters. Save 18% on this one right now.
LEGO Wonder Woman 84 vs Cheetah
| $35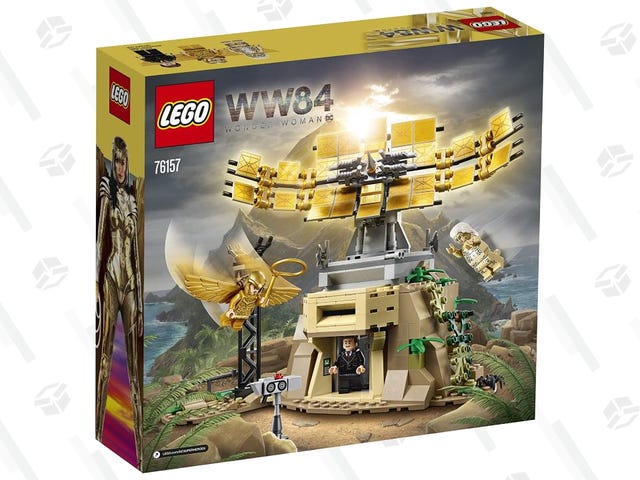 This movie isn't coming out for a few months now due to COVID-19, but you can get a head start on the action with this
first LEGO set inspired by Wonder Woman 84
.
It's hard to know exactly what's going on here, but the playset includes minifigs of a winged Wonder Woman along with Cheetah and Max, along with a control center environment with a 360-degree rotating tower. It's just over $5 off right now at Amazon.
LEGO Star Wars A-Wing Starfighter
| $24
Here's a LEGO set that you can build while rewatching Star Wars: The Rise of Skywalker: it's the
A-Wing Starfighter
from the film.
You also get Snap Wexley and Lieutenant Connix minifigs with this 269-piece ship set, which is 18% off the usual price right now.
LEGO City Space Mars Research Shuttle
| $32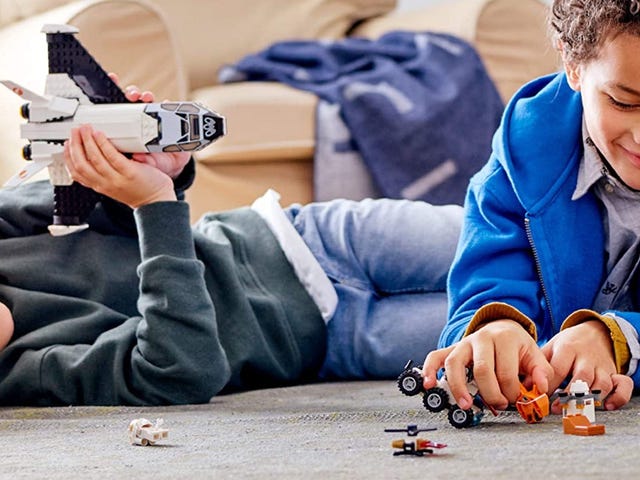 Set course for the red planet with this
LEGO City Space kit
. The main attraction is a sleek shuttled headed to an unfamiliar destination.
You'll have a couple of astronaut minifigs to help explore the new terrain, not to mention a Mars rover, a tiny Helidrone, and other gadgets. This STEM-centric set has 273 pieces and is currently 20% off the list price.
LEGO Minecraft The Pillager Outpost
| $25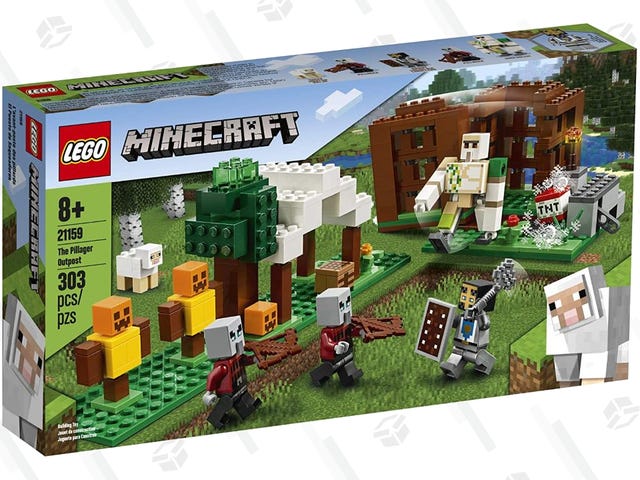 Minecraft is basically the digital version of LEGO bricks, but the plastic collaboration between the brands has yielded some pretty entertaining builds.

The Pillager Outpost
gives you 303 pieces to work with, letting you construct crossbow-wielding Pillagers, a large Iron Golem, an "explosive" interactive TNT set piece, and more. Save 16% off the list price at Amazon right now.
LEGO Classic Creative Fun Building Kit
| $40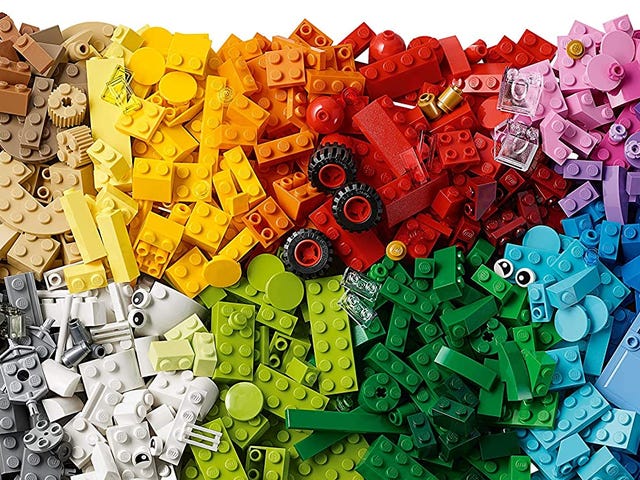 If you're buying LEGO for a young kid, start with one of the LEGO Classic boxes. This
Creative Fun Building Kit
is a sizable option, providing a robust 900 pieces of various colors and shapes to play with.
Without step-by-step directions, this set is ideal for getting kids familiar with the tiny blocks and unlocking a bit of creativity in the process. Of course, there are larger Duplo blocks for the really young'uns, but LEGO suggests this is ideal for ages 4+.
LEGO City Cargo Train
| $213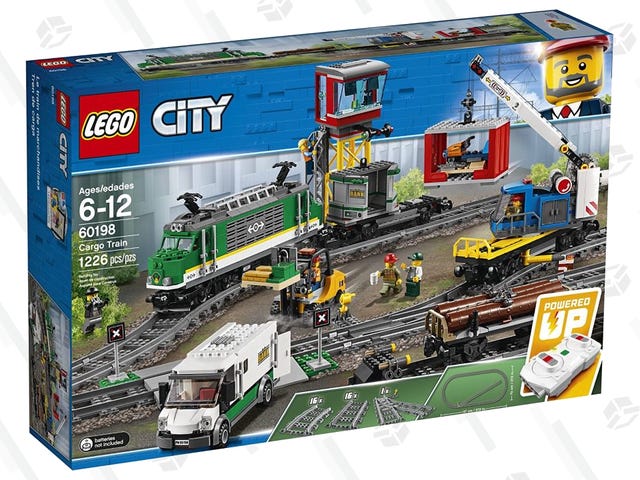 The
LEGO City Cargo Train
is easily the most expensive and most ambitious set on this list right now, thanks to its remote control capabilities.
This 1,226-piece set comes with a cargo train with four cars, a command center, six minifigures, and rail tracks - as well as a 10-speed Bluetooth controller used to operate the railway. It's currently $17 off the regular price.
LEGO Disney Frozen II Elsa's Jewelry Box
| $32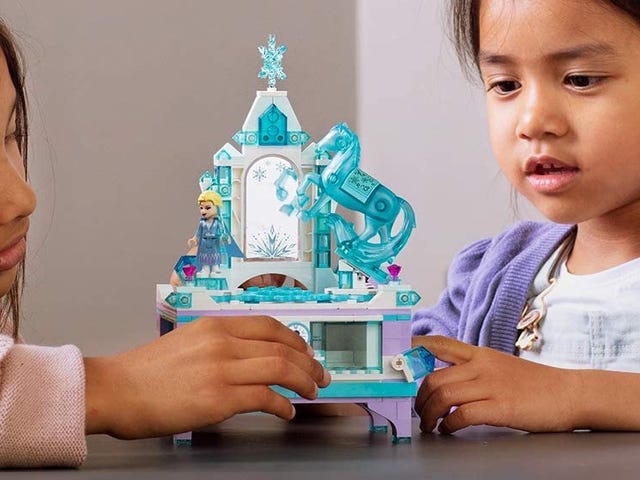 If you have Frozen II looping constantly in your home right now to satiate the young'uns (thanks, Disney+), then this might be an ideal pick-up for the moments that the screen turns off.

This
adorable kid-friendly build
lets you construct a functional jewelry box to put your own jewelry into, and it even comes with a couple of plastic rings. It's 300 pieces altogether, and is $8 off at Amazon right now.
LEGO Overwatch Bastion
| $38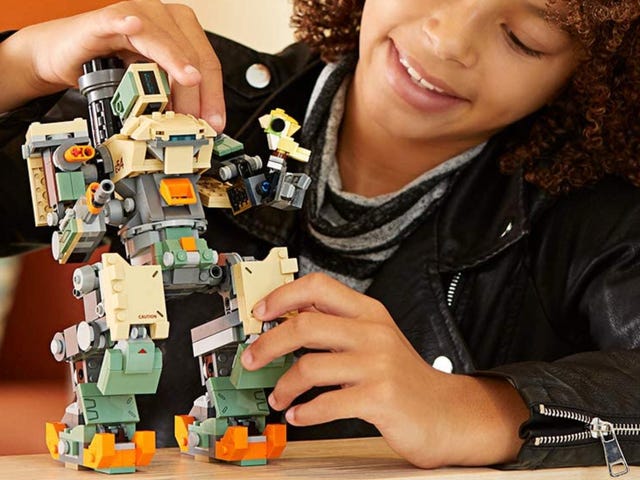 This is one of the better deals on a recent LEGO set that we've seen. Even if you're not into the Overwatch video game, this set delivers a fun build with a reconfigurable result.

The
602-piece set
lets you switch between two forms of the robotic soldier without rebuilding, plus it has a battery-powered light-up eye. It's down 24% from the usual $50 price point.
LEGO Marvel Avengers Iron Man Hall of Armor
| $48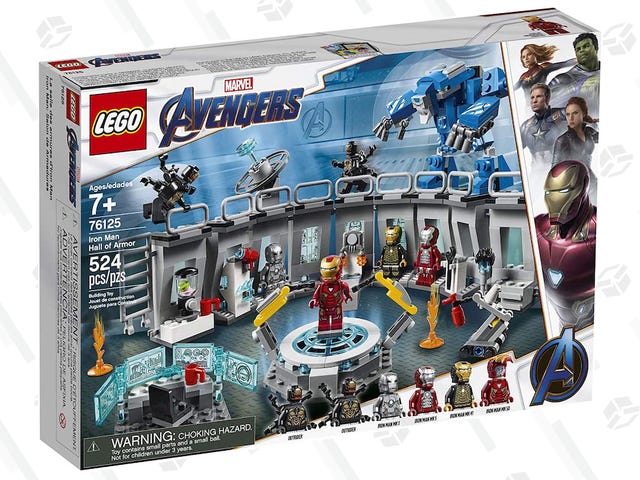 Big Tony Stark fan? Now you can add the
Iron Man Hall of Armor
to your LEGO Avengers setup for $12 off of the list price.
It comes with four different Iron Man suits, including a swappable Stark head, plus two enemy Outriders and a big robotic Igor Suit that you can put Tony Stark into. This 524-piece set is 20% off.
---