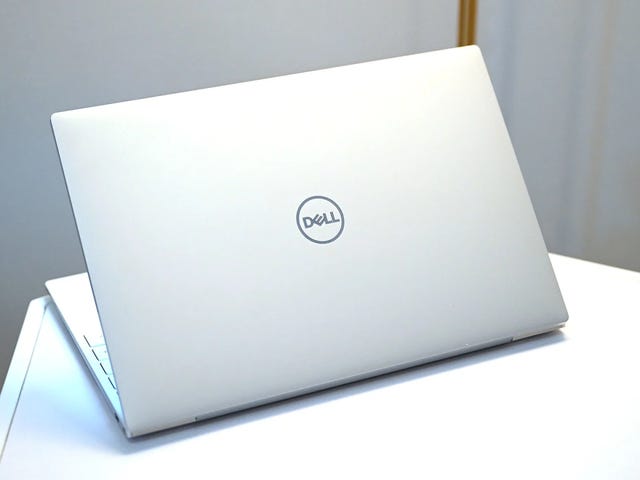 Best Tech Deals
Best Tech Deals
The best tech deals from around the web, updated daily.
Featured Deal:
Dell Inspiron 11 Convertible 2-in-1 Chromebook
| $334
The best Dell and Alienware deals for June 2020 are here.
You can save some serious cash on a Dell laptop, desktop, or monitor right now, as well as Alienware laptops and accessories. Dell's own website has many of the deals, although we've also rounded up some of the top discounts at Amazon as well.
Whether it's for home, work, educational, or gaming purposes, these are some of the best deals you'll find on Dell and Alienware hardware right now.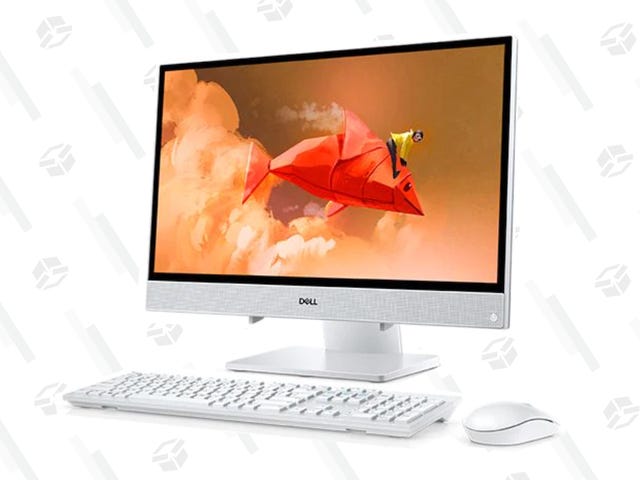 If you're looking for a modest family desktop that won't require a bunch of extra accessories, then the Dell Inspiron 22 3000 Touch All-In-One might be right up your alley.

As the name suggests, this PC puts its guts within the same frame as the monitor itself, and comes with the keyboard and mouse as well. You get a 21.5" 1080p touch display here along with an Intel Core i3-8145U processor. Save $70 right now.
G/O Media may get a commission
Dell's Latitude 3400 laptop is a whopping $442 off the list price during the Summer Sale, delivering a 14" screen, Intel Core i3-8145U processor, 8GB RAM, and battery life that Dell claims can last through the workday. It comes with Windows 10 Professional installed.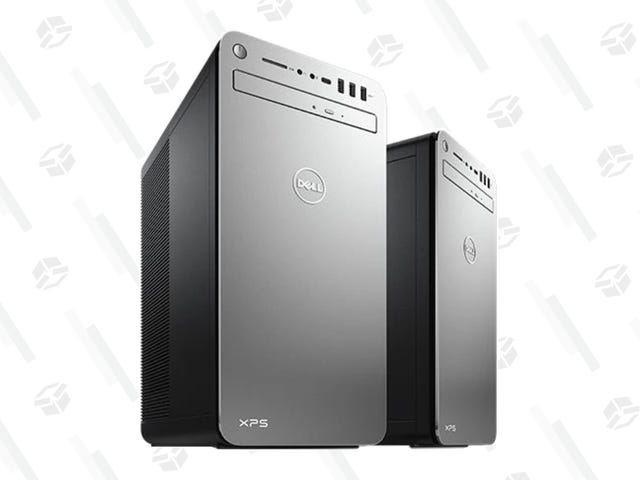 If you're eager to get in on the VR wave—especially right now when it's a perfect escape from the monotony of home quarantine—then here's a desktop for you.

The Dell XPS Desktop Special Edition has enough power to run VR headsets such as the Oculus Rift or HTC Vive (both sold separately!), thanks to an NVIDIA GeForce GTX 1660Ti graphics card on this entry-level model. Right now, the desktop tower is $950—a savings of $250 off of the list price.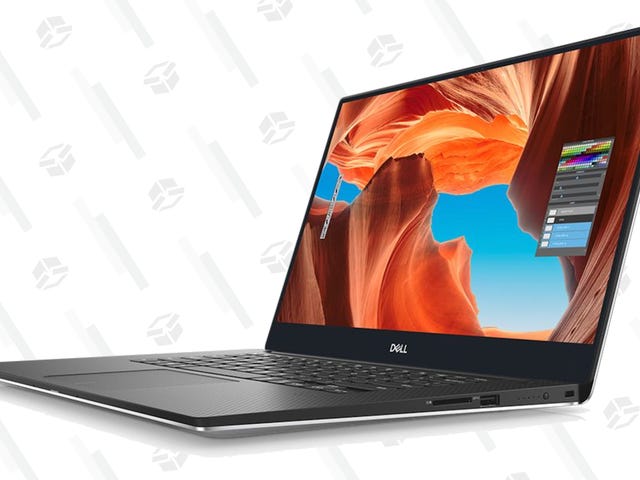 Dell is chopping $450 off the price of this monstrous configuration of the high-end XPS 15 laptop right now. It packs a gorgeous 15.6" 4K OLED display along with a 9th-Gen Intel Core i7 chip, 32GB RAM, a 1TB SSD, and an NVIDIA GeForce GTX 1650 for solid gaming power.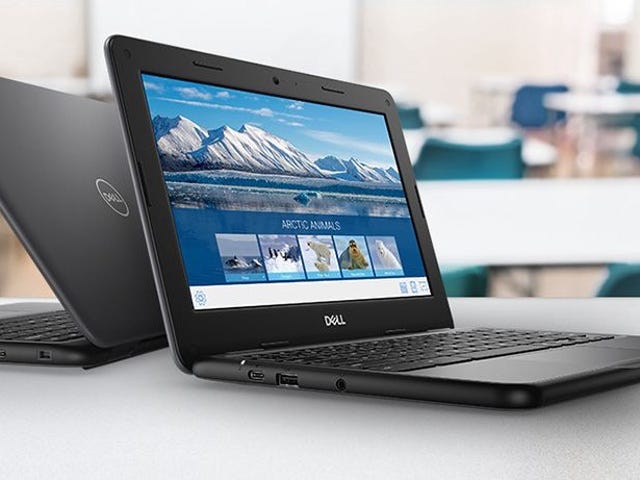 If your kid needs a more capable laptop for home learning, Dell's Chromebook 3100 Education is a good, affordable option.

It's a low-end laptop with an 11.6in screen and modest specs, but cloud-based Chromebooks don't need a whole lot of power to get the job done. Right now, they start at $249—a $100 savings from the regular price—although you might want to pay a smidge more to increase the storage or add touchscreen capabilities.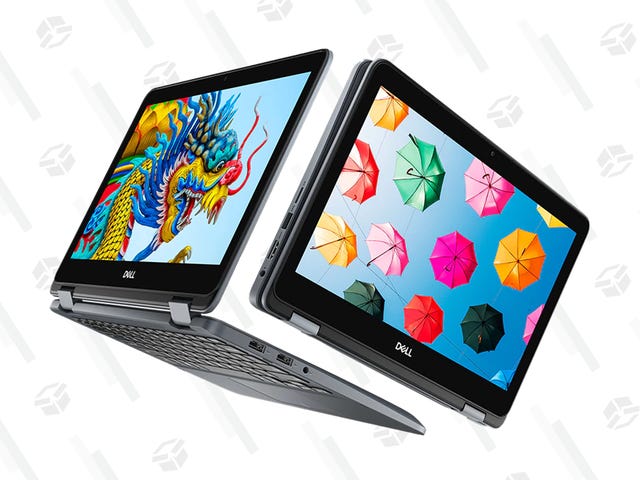 This versatile laptop won't win any awards for sheer processing grunt, but if your computing needs are pretty basic, then this convertible Windows 10 device ought to do the trick.
It has an 11.6-inch touch display that can be folded back to be used like a tablet, or you can prop up the device for watching videos. Right now, it's $56 off of the list price for the base configuration, although you can make some choice upgrades for only a little bit of extra cash.
Dell Inspiron 11 Convertible 2-in-1 Chromebook
| $324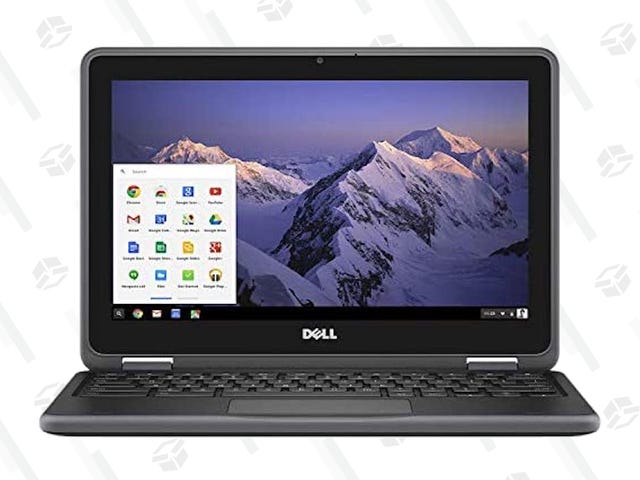 Here's a Chromebook with a bit more utility thanks to its convertible 2-in-1 design, letting you use it like a standard laptop, propped up like a tent to view media, or with the screen folded back like a proper tablet.

It's lightweight in terms of power and specs, with an 11.6in 1366x768 touch display, an Intel Celeron processor, and 4GB RAM — but it's a Chromebook, so it doesn't need much to run its web-driven Google services and apps. Save $75 right now at Amazon.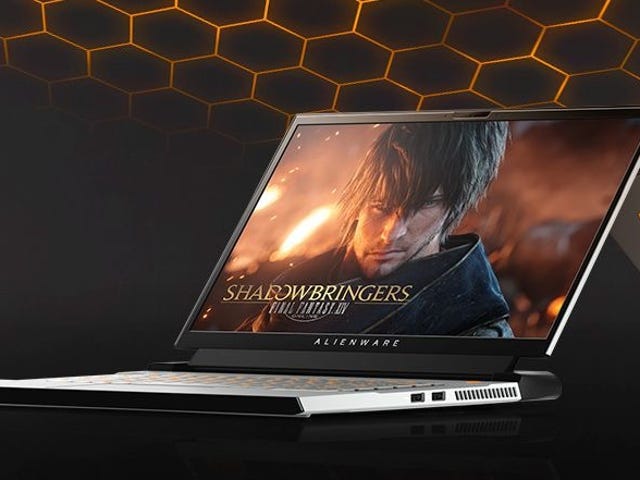 Got the cash to go nuts on a gaming laptop right now? If so, then Alienware has a deal for you. The Alienware m15 R1 Gaming Laptop is stocked with high-end hardware, from a NVIDIA GeForce GTX 1660 Ti GPU to a 144Hz 15.6" screen and Cryo-Tech cooling v2.0. This gaming beast is $245 off the list price right now at Dell.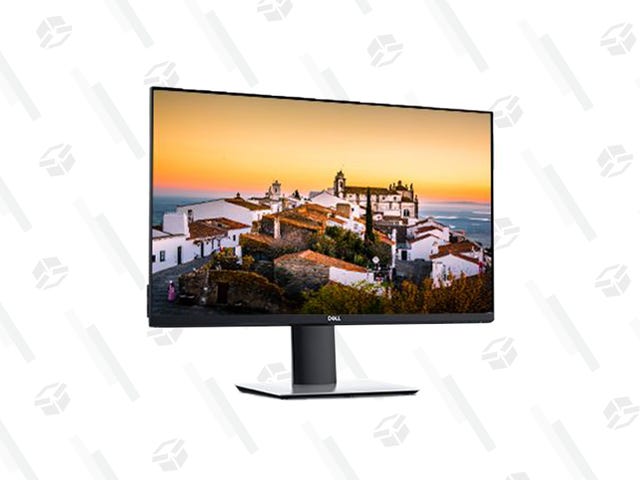 A new monitor is always a sight for sore eyes. With a 27-inch, HD 1920x1080 display, this monitor certainly fits the bill. Along with minimal bezels, you're getting more screen for your buck too. And the refresh rate of 60Hz is built to match this visual quality. It even comes with ComfortView, which reduces the emission of harmful blue light.

This monitor's got some other interesting features as well. Perhaps the kookiest is the option to turn the screen 90 degrees for a vertical view. Normal tilting and other adjustments are also available for those of us who prefer the traditional point of view.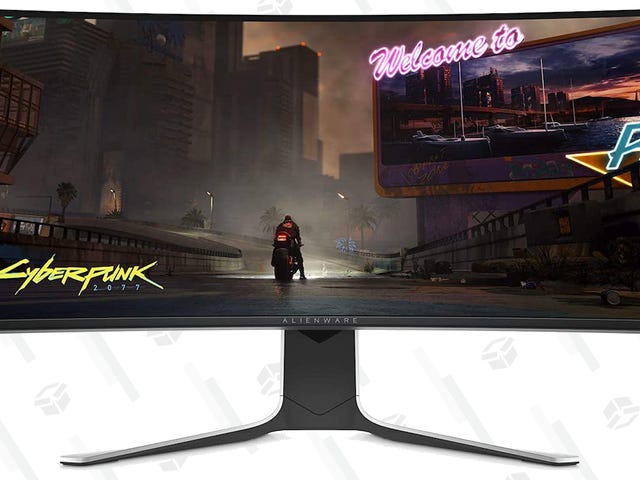 Get a stunning new view of your gaming worlds with Alienware's 34" curved monitor. Not only does it have that curvature for a purportedly more immersive experience, but it's also stacked when it comes to the specs.
This 3440x1440 monitor is ultra-crisp and has a 120Hz refresh rate and G-SYNC compatibility, which means your games should run super smooth on it. Save $375 right now through Dell and get ready for the year's biggest games ahead, including Cyberpunk 2077 (as shown).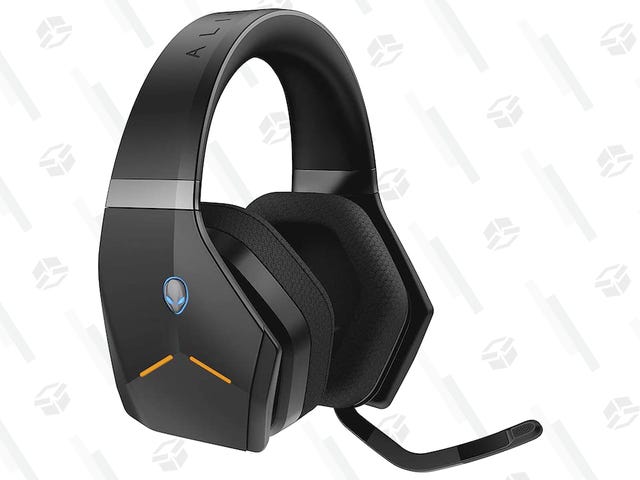 Pump up the action with Alienware's wireless gaming headset, which provides crystal-clear audio as you play games and chat with your teammates.

It's packed with 7.1 virtual surround sound via 40mm neodymium drivers, and has customizable lighting and 15-hour battery life. Dell has just knocked $70 off the list price, making this a perfect upgrade for your gaming setup.
Dell WD19 130W Docking Station
| $147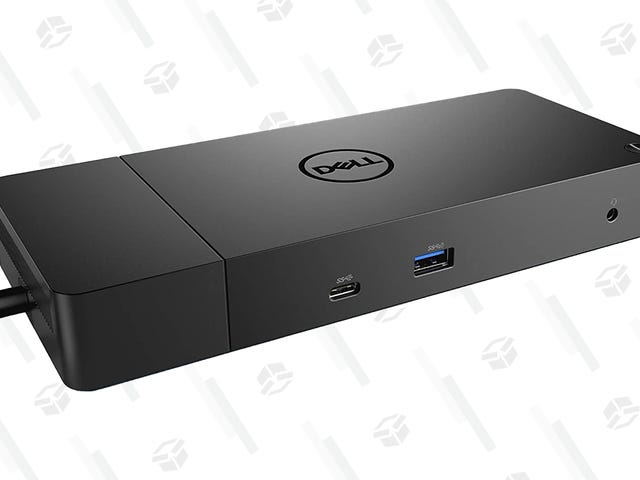 If you've felt like you just don't have enough ports, you're not alone. Fortunately, Dell makes a variety of docking stations
like the WD19
. On board are 2 display ports, an HDMI port, 3 USB Type-A ports, 3 USB-C ports, a speaker port, a headset port, and an Ethernet port. Wow, what a mouthful. But for a docking station, you should be looking for a mouthful of utility.
Of course, one of the niftiest things you can do with this docking station is hook up two monitors together. We'd recommend using monitors of the same dimensions, and make sure your computer can handle it too. Once you're hooked up, you'll never go back.
Alienware RGB Gaming Keyboard (AW510K)
| $140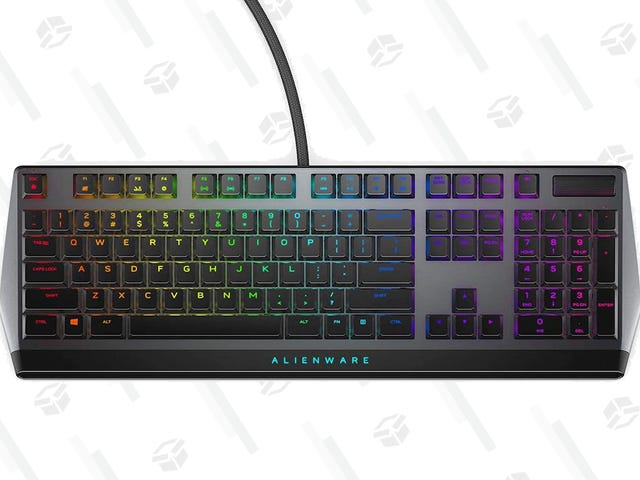 On the other hand, if you want a keyboard with a bit more visual punch to it, Alienware has a rainbow-colored delight to adorn your gaming setup.
This
RGB gaming keyboard
features low-profile Cherry MX switches and per-key RGB lighting with 16.8 million different color options. It's $20 off at Amazon right now.
---