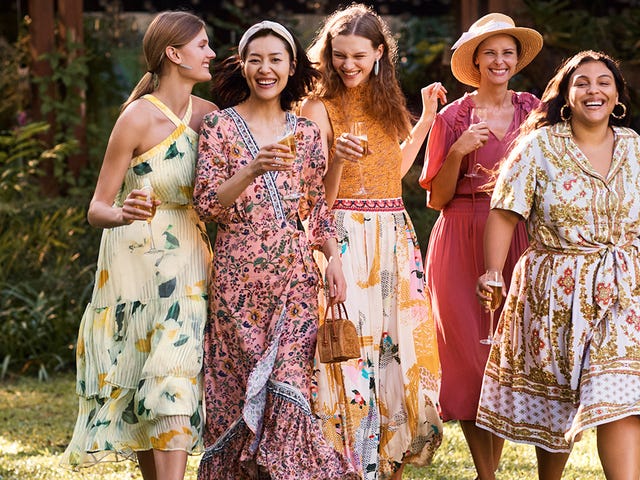 Featured Deal: District Eight Kalmar Desk Chair | $352
The best Anthropologie sales for June 2020 have arrived.

You'll find stellar deals throughout Anthropologie's online shop right now thanks to its current promotion, which takes an additional 25% off most sale items. We've factored the additional savings into the prices shown before, and you'll see the correct price once items are added to your cart.
Anthropologie's sale items usually go fast, so be sure to snag these bargains while they last! There's free shipping on orders over $50, excluding furniture, plus free returns for US orders.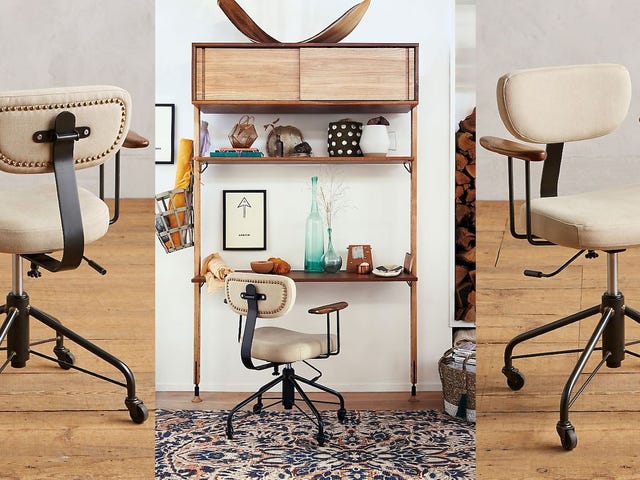 If you're in need of a desk chair upgrade right about now, this sophisticated number might do the trick. District Eight's Kalmar Desk Chair is a handsome adjustable chair with a blackened steel frame with brass-plated steel tacks, oak wood arms, and waxed cotton-polyester canvas upholstery. With the extra savings, it's more than half off the original $728 price point.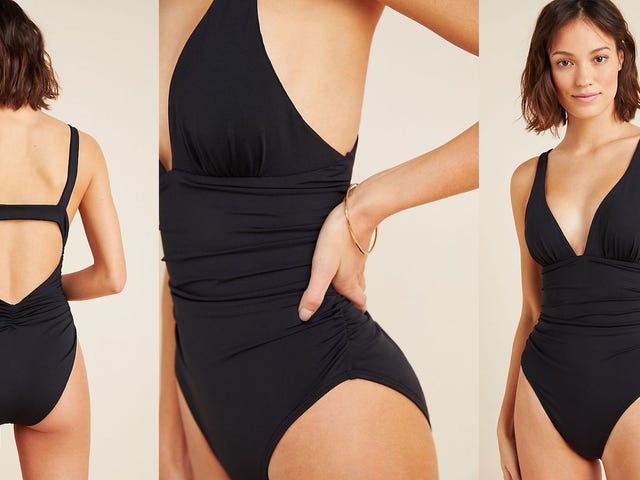 Hopefully we'll all still get a chance to take a safe, socially-distanced dip this summer—and if you need a new suit, Anthropologie has many on sale right now. L Space's Sydney one-piece is black number with a deep V-neck and ruched sides that's down from $187 right now (no additional savings).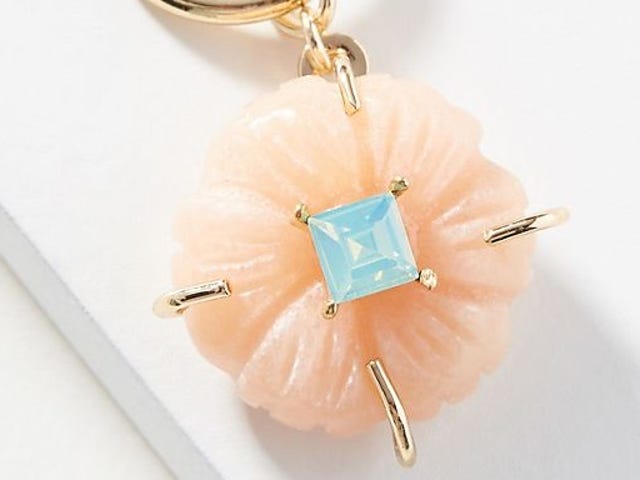 Available in both neutral and turquoise colors, the Lily Huggie hoop earring is more than half-off the regular price thanks to the extra savings. Both feature gold-plated metal with glass stones, in jade or turquoise.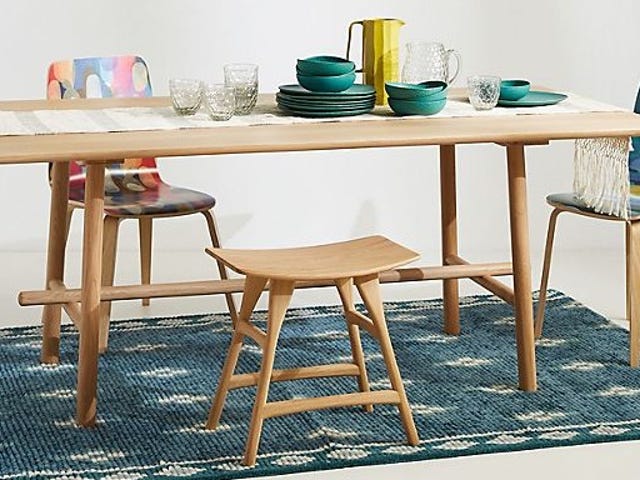 If quarantine has you hating all of your old furniture (we know the feeling), then it might be time for some choice upgrades. Ethnicraft's Oak Profile Dining Table certainly isn't cheap, but right now it's $878 off the list price. It comes fully assembled from natural, renewable materials, with a sturdy build yet a very lightweight-looking footprint.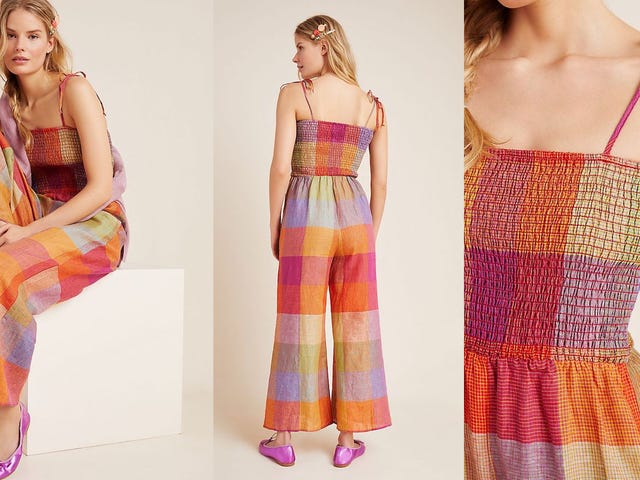 Be ready for sunnier days ahead with dRA's Sierra smocked linen jumpsuit, which packs in warm colors, a smocked bodice, and adjustable tie straps. This one's available in both standard and petite sizes (plus-sized is sold out as of this writing), and it's down from the usual $158 list price.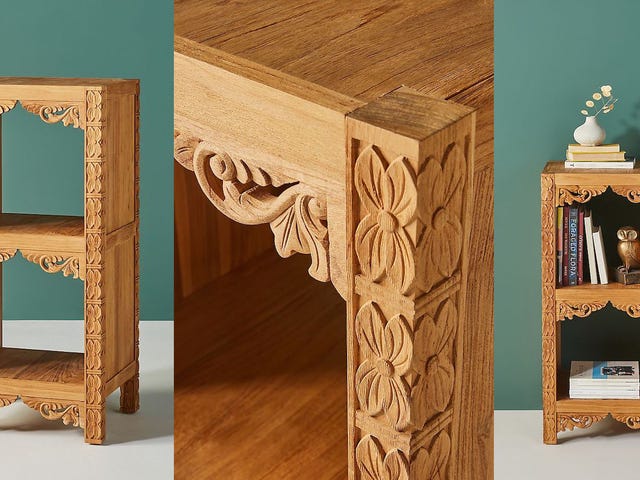 This handsome, hand-carved teak bookshelf could be a perfect accent to any room, whether it's by a couch, a bed, or standing on its own. According to Anthropologie, this online exclusive "grows even more beautiful with use, love, and time." Ready to put that claim to the test? Just give it a few years. It's discounted from the original $898 price point.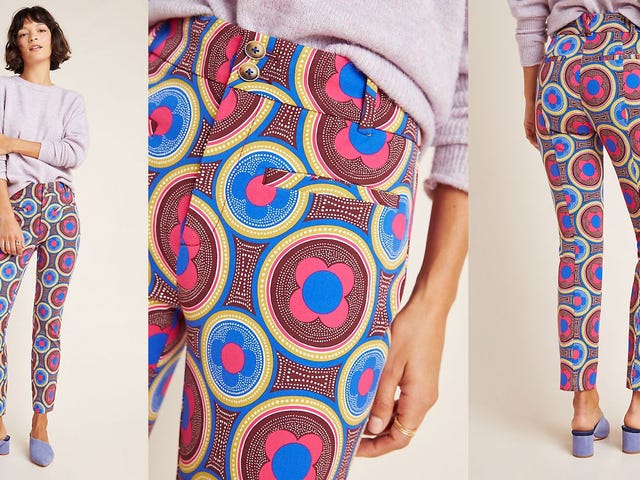 I think we've done it: we've found the most eye-catching piece of apparel on the entire Anthropologie website. The company's own Essential Slim Trousers surely are essential if you're on the hunt for something truly striking and memorable, and they're all the more essential if you're keen on saving $65 off the usual price right now.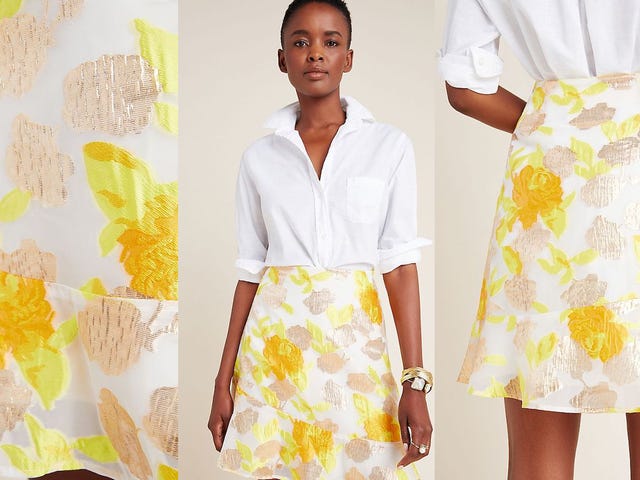 Save $73 on this bright mini skirt, a jacquard with a beautiful floral pattern and a flounced hem. There may not be a whole lot to go out and do right now, but this would still be the perfect late spring attire for a nice, socially-distanced stroll.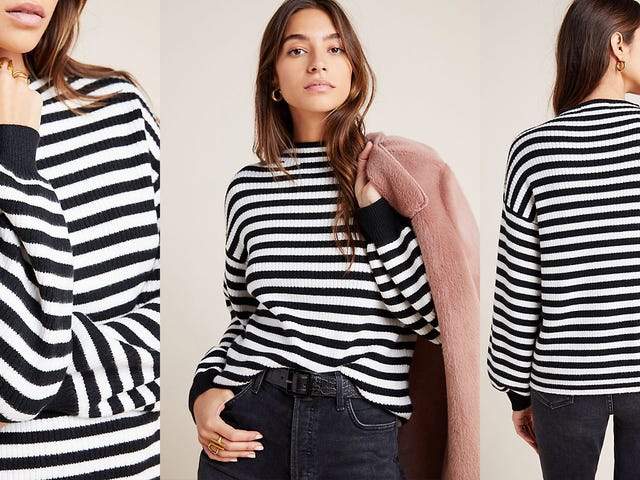 The sleeves give this simple silhouette a little flare and fun. It's soft and great to match with jeans or leggings. I'm a sucker for a sharp black and white stripe but it comes in four other colors that will blend right into anything already in your closet.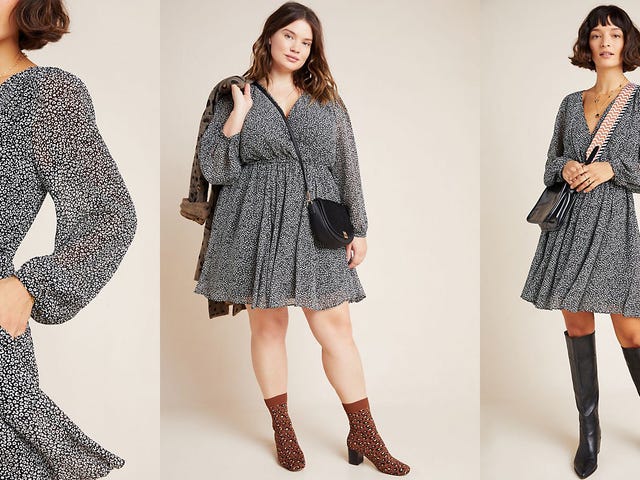 A flirty speckled dress is a must and this one is perfect for day to night. The deep V-neckline and cinched but giving waist make it friendly to many forms. There's definitely something vintage and modern about the black and white option. There's also a blue, green, and white flower print to choose from, too, which'll absolutely get you ready for a spring fling.

---