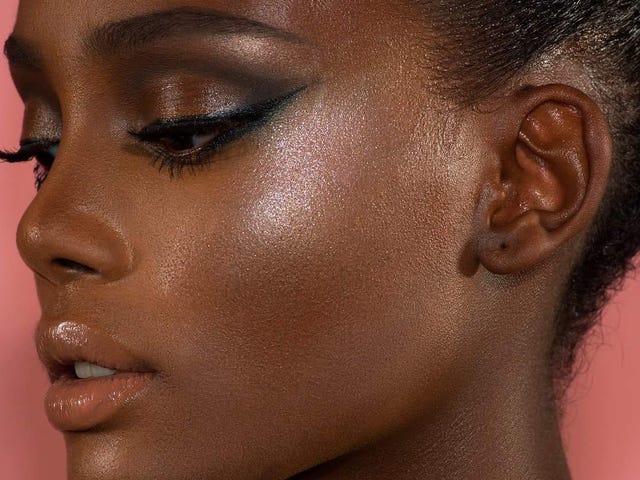 Featured Deal: Natasha Denona Tropic Eyeshadow Palette | $65
The best Sephora deals and promo codes for June 2020 are here.
Sephora's website is loaded with sizzling deals at the moment, offering huge discounts on cosmetics, skincare, accessories, and plenty more. You'll find major savings on top items from brands such as Fenty Beauty, Natasha Denona, KVD Vegan Beauty, and more.
Here are our favorite current Sephora deals, and be sure to use promo code FREESHIP at checkout for free shipping!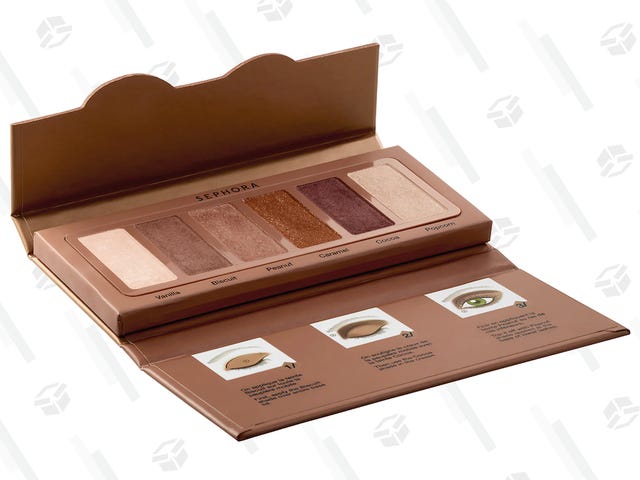 Snag this portable palette inspired by sweet treats, available in Cookie and Donut themes as of this writing. Each is 50% off the list price, with the Cookie version (pictured) featuring Vanilla, Biscuit, Peanut, Caramel, Cocoa, and Popcorn shades, while the Donut palette includes Cream, Candy, Almond, Honey, Chestnut, and Cassis. At this price, grab both!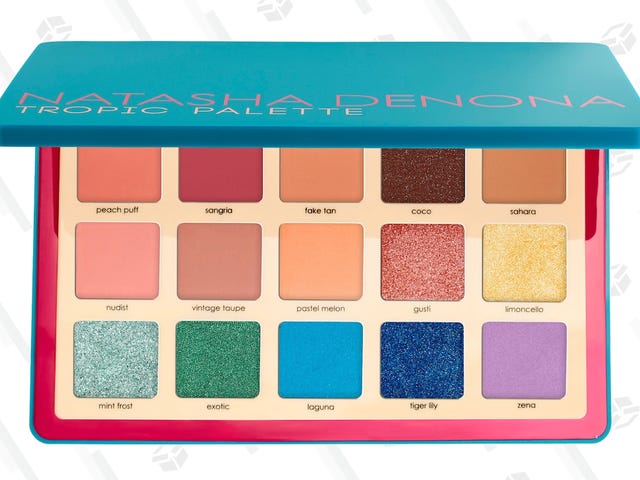 G/O Media may get a commission
Strike a hot summer look with Natasha Denona's tropic eyeshadow palette, which comes with 15 shades of the brand's long-lasting cream-powder formulas—including Mint Frost, Sangria, and Zena. It's 50% off the list price right now, with plenty of rave reviews from customers.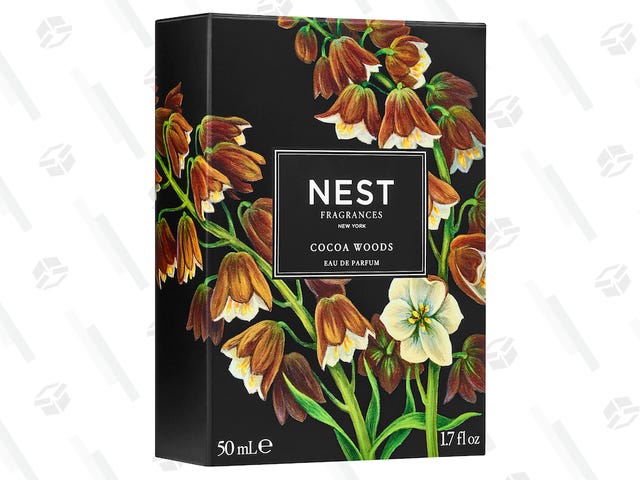 Save 50% on Nest New York's Cocoa Woods perfume, described as a warm and spicy fragrance with notes of bittersweet cocoa, Thai ginger, and more. The 1.7oz spray bottle is $37, while a 0.27oz rollerball is marked down to $14.

Get a mega-pack of Rihanna's Fenty Beauty metallic pigments for half-off the usual $99 price. Mix and match tones like February, Raspberry Rave, and Glacier Gang to get the frosted look of your dreams using these 100% cruelty-free loose powders.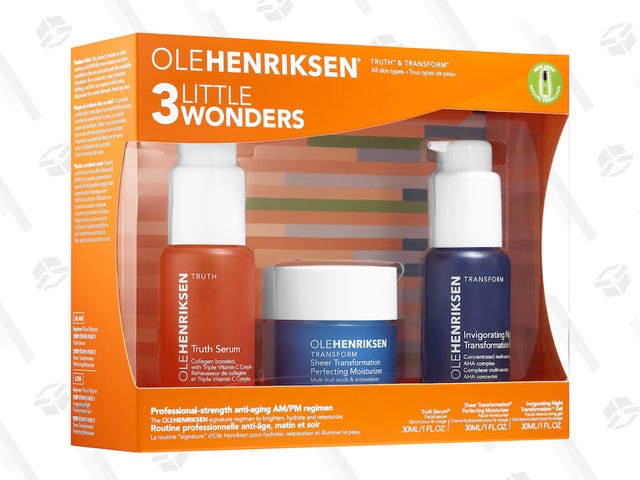 This OLEHENRIKSEN complete anti-aging regimen is a serious bargain, discounted from its $74 asking price and representing a $110 value. You'll get a 30mL Truth Serum, 30mL, Sheer Transformation Perfecting Moisturizer, and 30mL Invigorating Night Transformation Gel.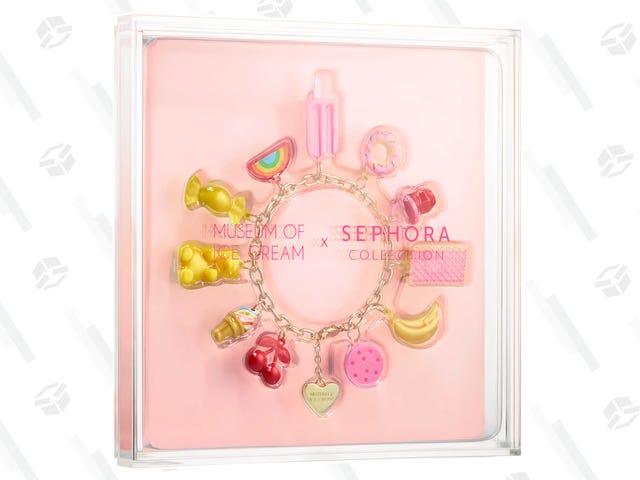 This adorable piece from the Museum of Ice Cream x Sephora Collection lets you represent some of your favorite tasty treats around your wrist.

The charm bracelet is marked down from the original $28 price point, but don't eat it! There are also Rainbow Sherbet Lashes from the line on sale now for $7 (down from $18).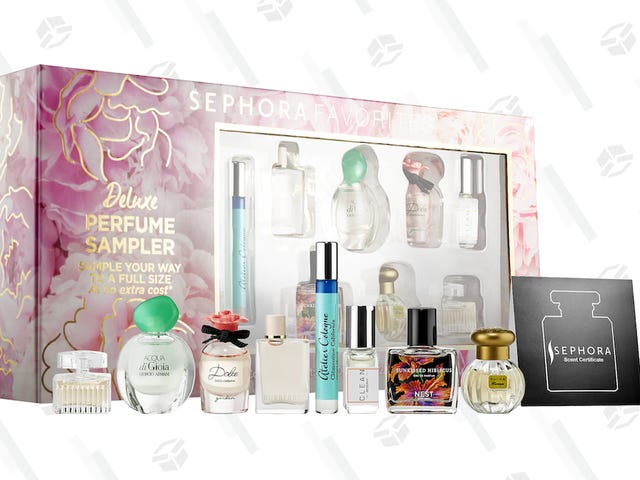 Sephora's "Mini Deluxe" sampler set gives you a tiny dose of eight different perfumes, including Dolce&Gabbana Dolce Garden Eau de Parfum, Chloé Eau de Parfum, and Atelier Cologne Clémentine California Cologne Absolue Pure Parfum.

It's billed as a $147 value, and that includes the certificate inside for a "free" full-sized bottle of any of the eight included scents. The only real downside is that you have to use it at a Sephora store, so you might have to wait to cash it in. Still, you'll have some time to test out these options.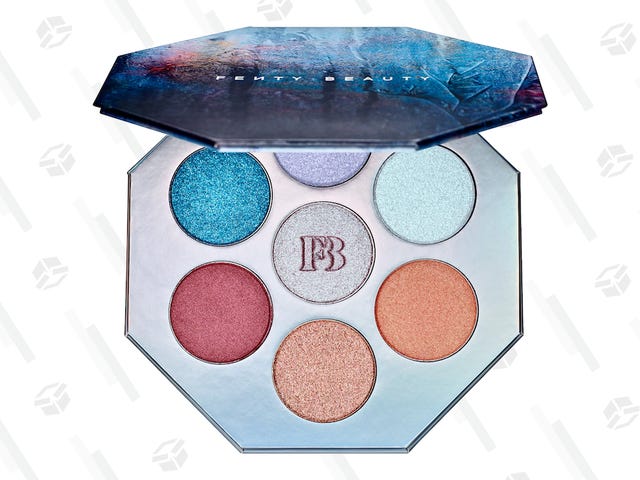 Go for the bold look with the Fenty Beauty Killawatt Foil Freestyle Highlight Palette, which has seven metallic shades including Subzero, Heart Burn, and Scandal'ice. This fire-and-ice themed set is marked down significantly from its usual $54 price point, so go wild.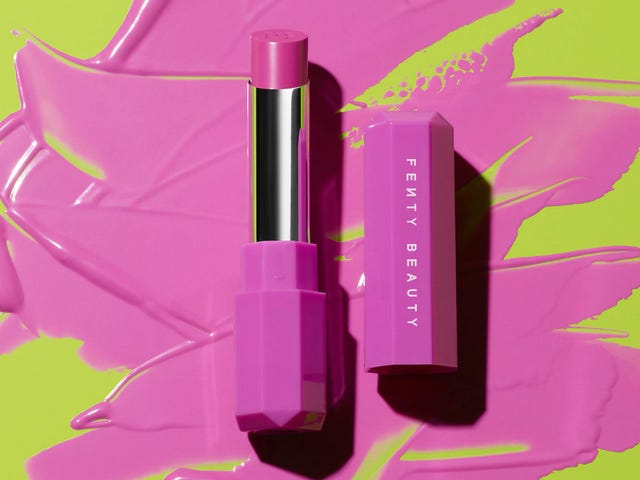 Rihanna's beauty brand is one of the hottest in cosmetics today, and now you can try one of its striking lip colors for 30% off right now at Sephora. The Fenty Beauty Poutsicle Juicy Satin Lipstick comes in shades like Motorboat, Alpha Doll, and Go Deep, so… have fun with it, yeah?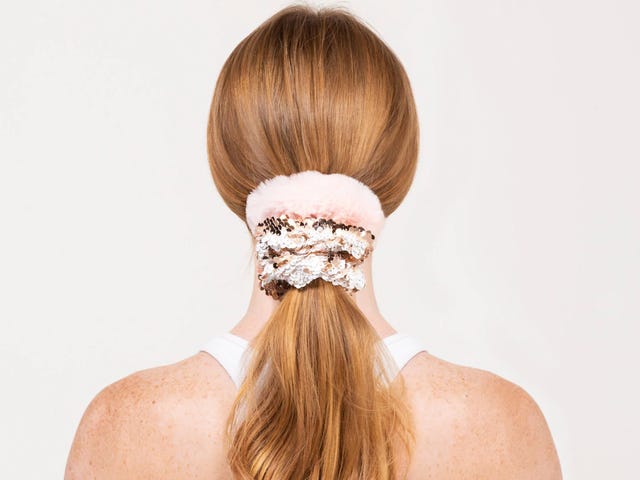 Given that we're all stuck at home, what better time than now to fire up Netflix and watch a charming teen rom-com? Sephora teamed with Netflix to produce some items inspired by the latest To All the Boys… movie, and this scrunchie set lets you add a flashy bit of style.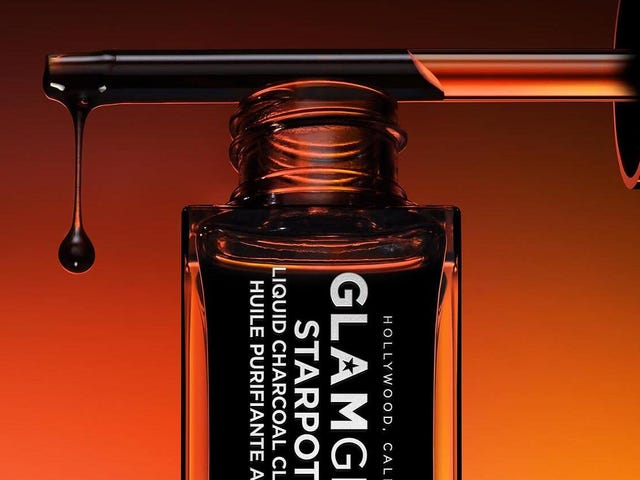 As someone who has tried a bunch of charcoal products, I can say they really do make a difference in your complexion. Perfect to use at morning or at night and truly livens dull skin on the face and neck. Glamglow is another amazing skin care company that is pricey but produces major results. This sale is a must.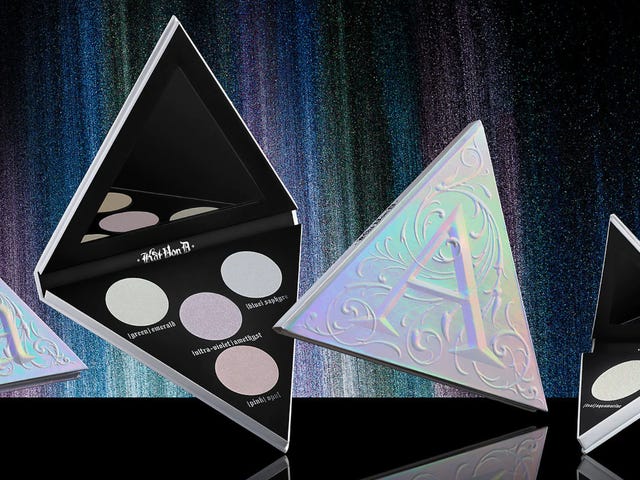 Kat Von D's KVD Vegan Beauty released this enticing Alchemist Holographic Palette, which features four shades for your eyes, lips, and face that glisten with "double dimension technology." The larger set gives you Emerald (green), Saphyre (blue), Amethyst (ultra-violet), and Opal (pink), while a separate single $7 item has Aquamarine (teal).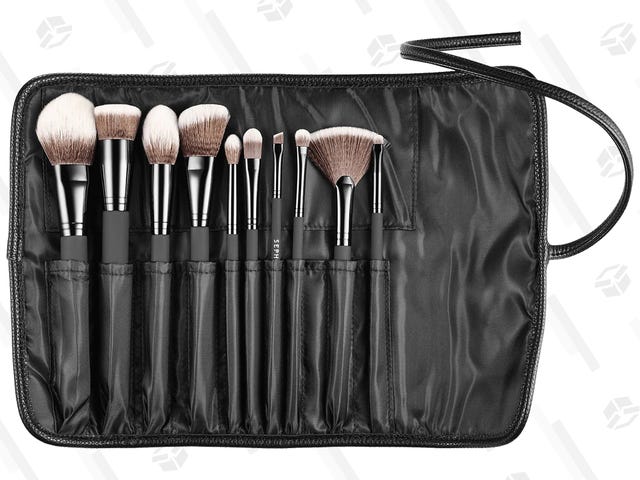 Now that you have some beautiful palettes to play with, you'll need a good set of brushes. Sephora's brand is as good as any luxury company's, complete with black soft touch handles. These 10 brushes can help you curate any image you are wishing to achieve. They are tucked away in black faux leather roll to keep them safe for travel and transport.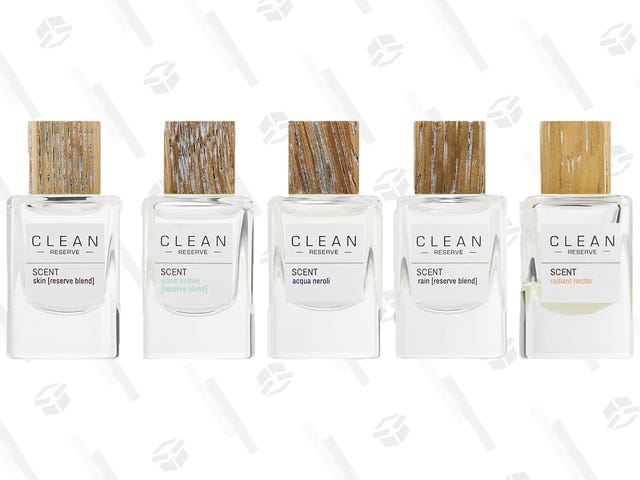 Nothing warms the heart or raises the spirits like a delightful scent, and this exclusive set from Clean Reserve should do the trick. Plus, you're helping saving bees since they partnered with BEEautiful Earth. This also mean the packaging is sustainable and all the ingredients are farm sourced in eco-concious packaging. They live up to the Clean name in every way.

Smell wonderful with these 5 fragrances and save the planet. Win-Win. Pro Tip: Warm Cotton is where it is at.
---