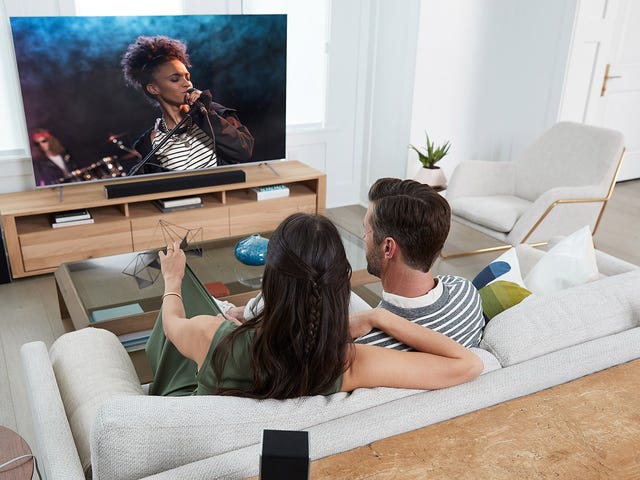 Best Tech Deals
Best Tech Deals
The best tech deals from around the web, updated daily.
Featured Deal: Vizio M-Series Quantum 55" 4K HDR Smart TV (Refurbished) | $400
The best Vizio TV and soundbar deals for June 2020 are here.
If it's time for a TV upgrade, then it's time to look at a Vizio. The company offers stellar 4K HDR Smart TV sets that rival the pricier brands, and right now many of its top televisions and soundbars are on sale right now.
That only makes these devices look like even more of a deal than before, so have a look below and jump on these bargains while they last.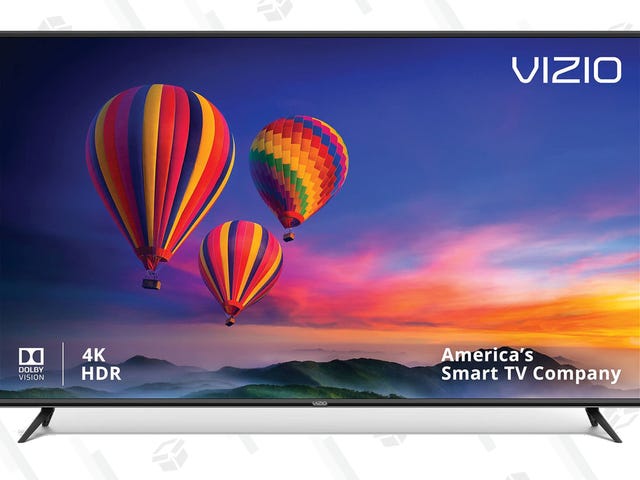 Save $100 off of this Vizio E-Series Smart TV right now at B&H. It has a huge and crisp 65" screen at 4K Ultra HD resolution with HDR support, with an 120Hz effective refresh rate to help avoid motion blur plus popular streaming apps and services built right into the interface.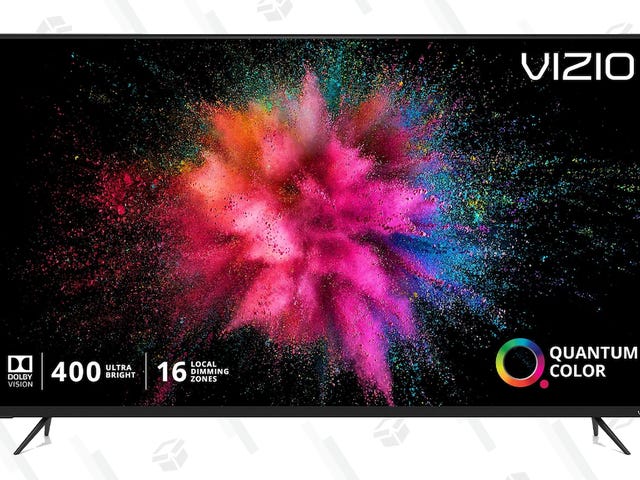 Newegg has a refurbished model of the Vizio M-Series Quantum 55" 4K HDR Smart TV for just $400 right now. It's bold and vibrant with Quantum colors, 400 nits of brightness, and 16 local dimming zones for boosted black levels, plus this 4K HDR set is a Smart TV as well.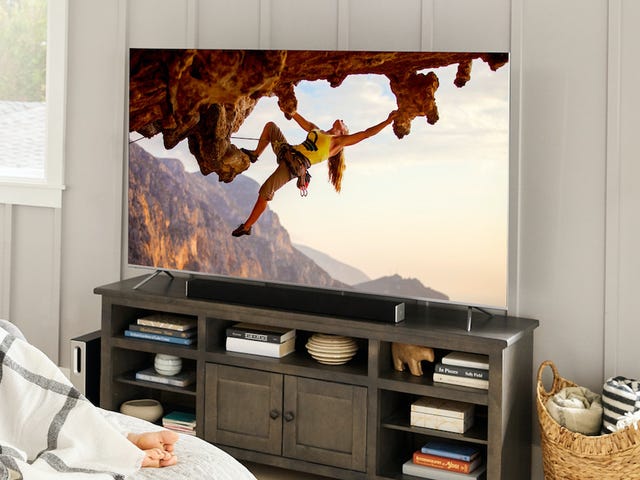 If you don't mind investing in a high-quality TV, then you'll get both a great set for $400 off the list price at B&H right now. This P-Series 65" 4K HDR Smart TV massively amplifies the brightness up to a maximum of 1100 nits, plus it has 200 local dimming zones to enhance the black levels and HDR impact.
It also has Alexa, the Google Assistant, and Chromecast support built in, making it easy to fling all of your favorite content onto this enormous screen.
Vizio SB3651-E6B 5.1 Surround System - Renewed
| $160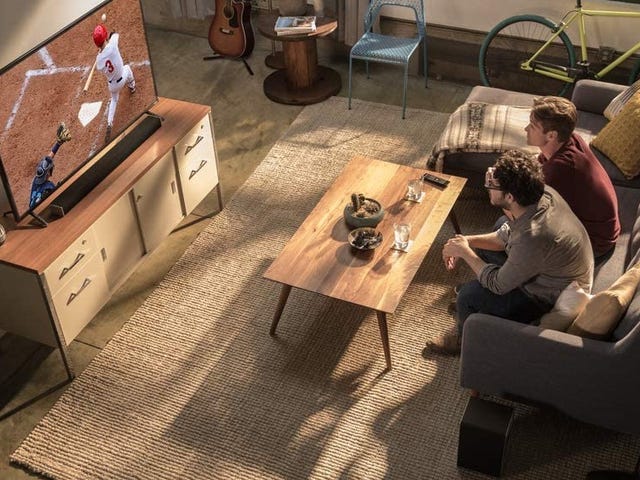 Save $90 off of the new price with this renewed (refurbished)
Vizio 5.1 surround sound system
, which Amazon guarantees will look and act like new.
If your TV's built-in speakers just aren't cutting it, this multi-speaker system ought to offer a significant upgrade. You'll get a soundbar, a subwoofer, and a pair of wired satellite speakers to deliver an immersive soundscape for your media.
Vizio 2.0 Channel Soundbar (SB2020n-E0)
| $70
You don't need a fancy, multi-piece audio setup to get a clear sound boost over your TV's built-in speakers. Vizio has higher-end options, but the basic 2.0-channel soundbar (SB2020n-E0) is sure to deliver improved playback over your flat-screen.

This compact soundbar doesn't take up much space at only 28" wide, but it hits an aural peak of 95dB thanks to two stereo speakers and a bass reflex port. You can also wirelessly connect Bluetooth devices such as your smartphone to fill your space with music and more. It's $10 off the list price right now.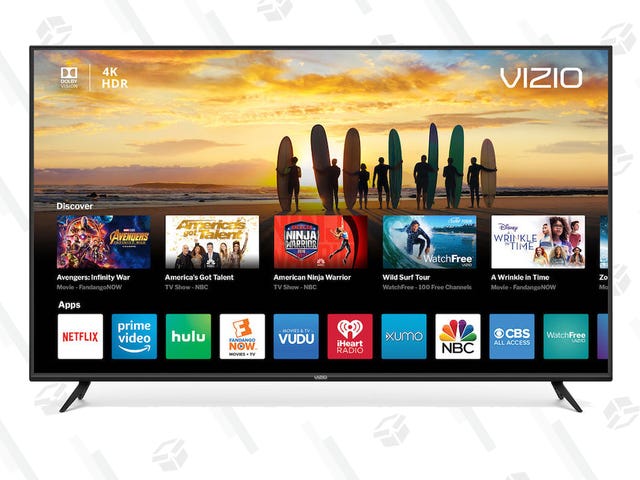 This Vizio V-Series set looks to strike an ideal balance between picture size, quality, and price, delivering a large 65" 4K HDR set for less than $500.

It's $60 off the regular price right now at B&H, offering up a crisp and colorful picture with a full array backlight and all of the built-in streaming apps you need.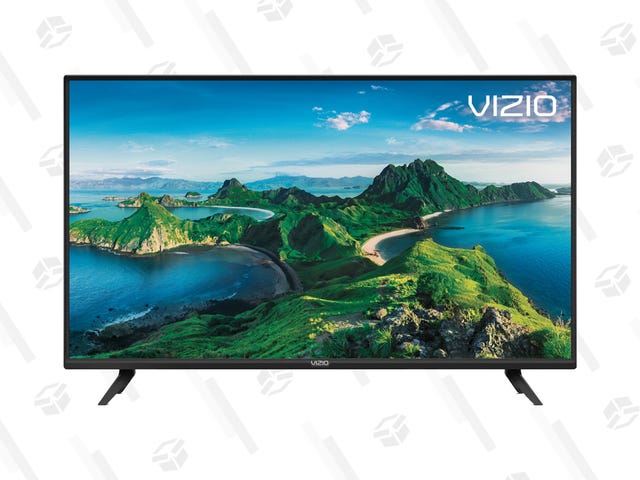 Not keen on pummeling your wallet right now? No worries. If you're still using an older TV, then this 40" 1080p LED Smart TV could still be a serious upgrade for you. It's large and solidly crisp, plus it has apps like Netflix, Hulu, and YouTube all available right there on the TV. You'll save $30 off the list price right now at Best Buy.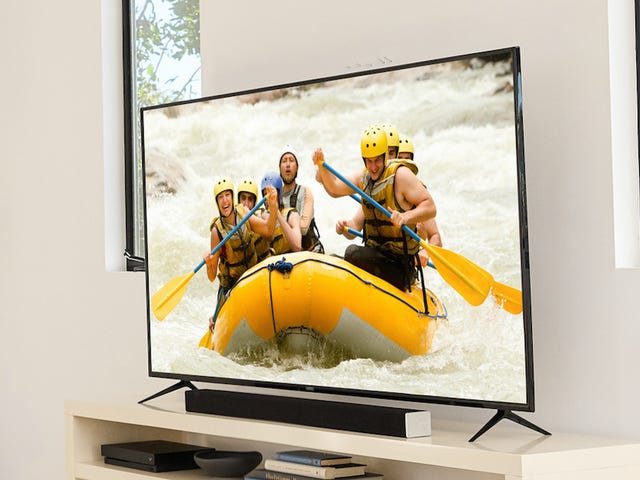 That's a solid price for a 1080p set above, but you don't need to spend a whole lot more to make the 4K leap. This 40" model is the same size, but comes with a pin-sharp 4K Ultra HD display instead, offering far more clarity.
It's $60 off the list price at B&H right now, plus this Smart TV gives you the same kind of access to built-in streaming apps as pricier 4K options.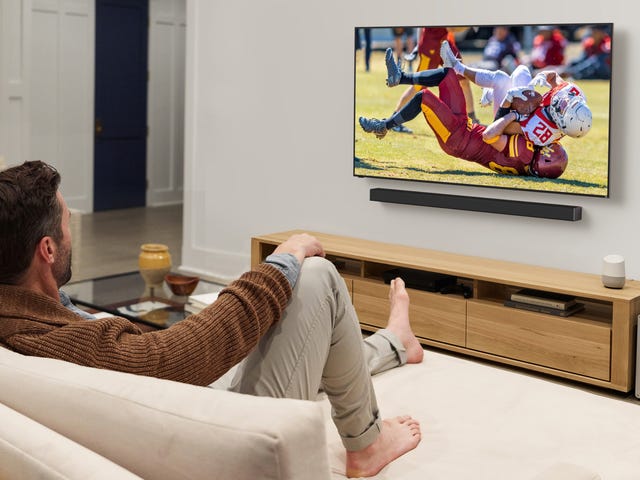 If you got to the bottom of this list and still didn't find the super-large, ultra-luxe 4K set you were hoping for, then maybe Vizio's P-Series Quantum X 75" 4K HDR Smart TV will do the trick.

This beastly set is not only huge, but also intensely bright at 2,700 nits and has 480 local dimming zones for fantastic constrast and black levels. Right now, it's down majorly from the $3,500 list price.
Vizio P-Series Quantum X 65" 4K HDR (Renewed)
| $1,050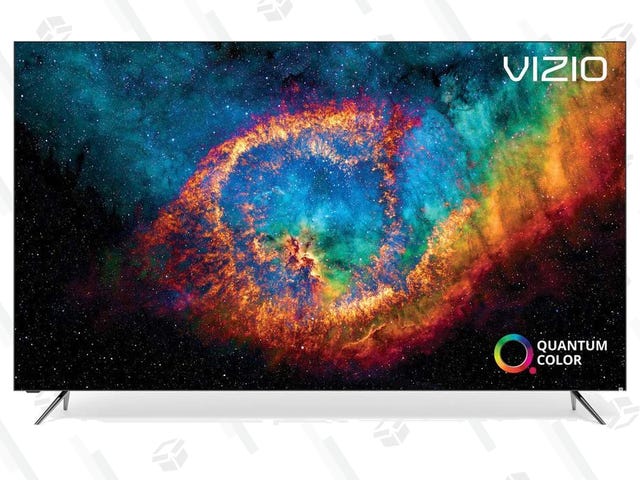 You can save a fair bit of cash on a Quantum X TV by dropping down 10" to
this 65" model
, which delivers a staggering 3,000 nits of brightness and 384 local dimming zones for more striking contrast and black levels.
This renewed (refurbished) model is not only hundreds of dollars less than the new version, but also an extra $50 off the usual renewed price right now.
Vizio P-Series Quantum 75" 4K HDR Smart TV
(Renewed)
| $1,490
Here's another extra-large option. It's not as specced-out as the Quantum X version listed above, but
this 75" P-Series Quantum set
still packs in a 4K picture, HDR support, and smart apps.
It also delivers up to 1,200 nits of brightness with 240 local dimming zones for excellent black levels. This renewed (refurbished) model more than $800 off of the original newlist price at Amazon right now.
---