This might be small compared to brush fires in other places, but around thirty people were evacuated from their homes last night as the fire brigade tackled gorse fires around Garreg Ddu in Blaenau Ffestiniog, North Wales. At its worst they were going up the rockface with torch lights to try and bring the blaze under control.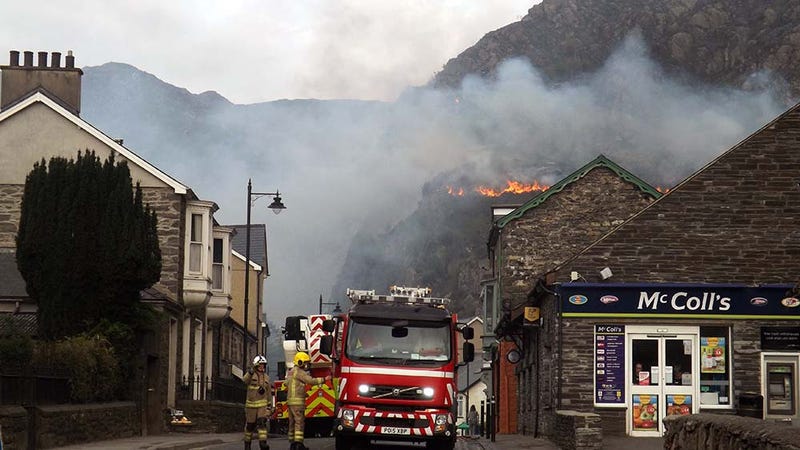 A section of the high street was closed off as the firefighters got to work.
A friend had a 2am knock on the door advising him that the fire was underway. He wasn't evacuated but was up for the rest of the night.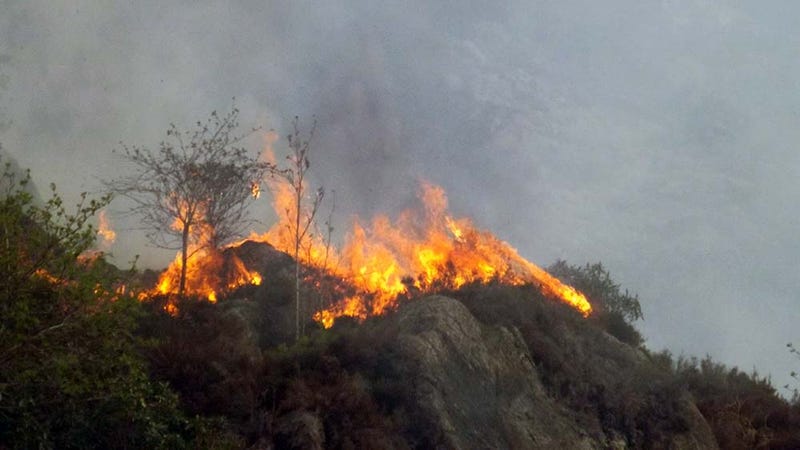 Touch wood they have brought the fire under control, but it is still a bit smokey out there. The cause of the fire is unknown at this point.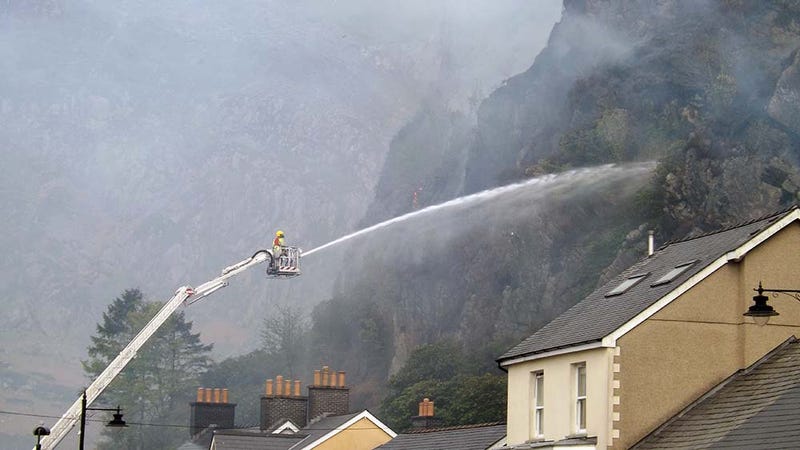 The last few days have been scorchers, but this is one time when the return of some rain would have been welcome.