You got: A little bit of everything!
Your relationship with trends and ~the mainstream~ is a mixed one: you like to pick and choose which trends you get involved in, and you don't put too much pressure on yourself to confirm to any one identity. Good for you! It's what makes you truly unique!







Some weirdness to get the taste of Wednesday off your tongue.
You got: Communications
I majored in science-biology and chemistry and then switched to a fine arts major. Later I got a nursing degree. Maybe this'll work for you.
I loved the next quiz: Your role in a horror movie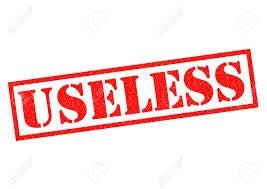 WAIT, HORROR MOVIES HAVE POLICE...? If a horror movie has police, they're put in it for the sole purpose of getting killed, or they NEVER EVER believe the main character when they say "HOLY CRAP THERE'S A HECKING MONSTER CHILLING IN THE WOODS!"
I won't lie, movie police are kinda sad. Maybe you can be better.
Test your emotional intelligence

Your Score: 12/20
Not bad. Your score places you around the average at reading expressions. And research suggests that people can improve their emotion recognition skills with practice. So keep an eye out for our forthcoming empathy training tool, designed to boost your emotional intelligence. Sign up for our e-newsletter for updates on it.
I am amazed I scored 12/20. Faces are an enigma to me when it comes to reading human emotions. It was dumb luck on at least half of these. It was fun nevertheless, and it got me thinking about something besides Wednesday. Hope your day is more fun than mine!