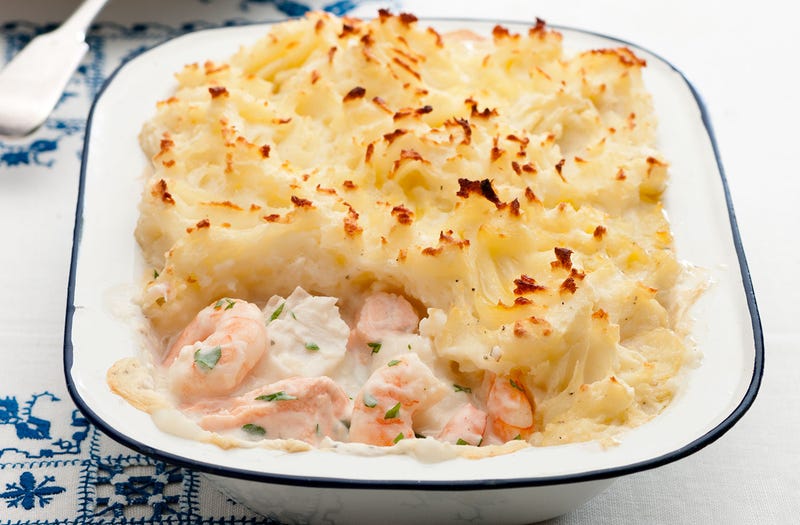 This pie doesn't gave pastry. If you know a shepherdess who swims it might be possible to rustle up an interesting Surf'n'Turf Pie. Might have to put that to the test.
Last time I bought one of those fish pie mixes - bits of cod, haddock and salmon - I used it in a kedgeree.
If you must have your fish in pastry, then put the boot in.