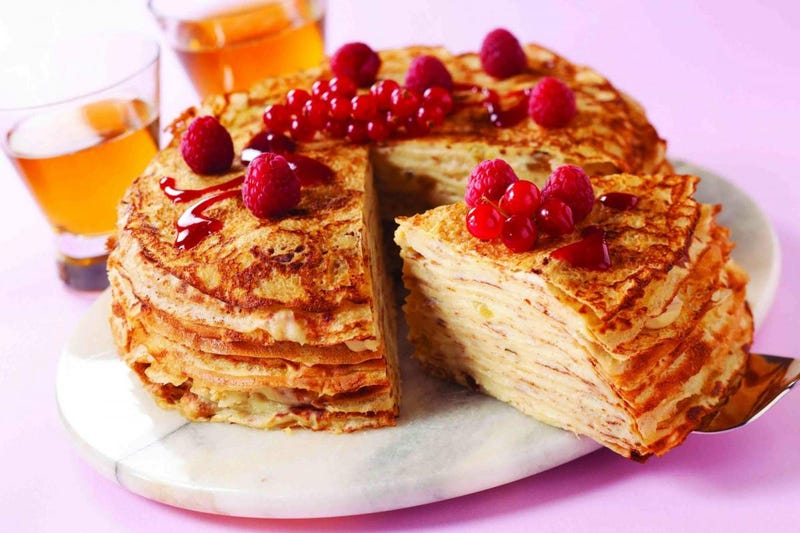 This isn't the pie I was going to mention. But it is Pancake Day. Can't imagine trying this - unless somebody cooks it for me - but having made a joke about Pancake Pie I discovered there are loads of things that adopt this moniker.
This one, which amounts to a pile of pancakes with layers of cream and jam before it is sliced for serving might have the lead on some others. And it can double as a pancake cake if you are not fussy.
Oops! I should keep my trap shut. On the other hand, I like the sound of this Salmon Pancake Pie.
Puffy Pancake Pie sounds like a turnover to me.
Other varieties may include pumpkin, cheese, and chicken.