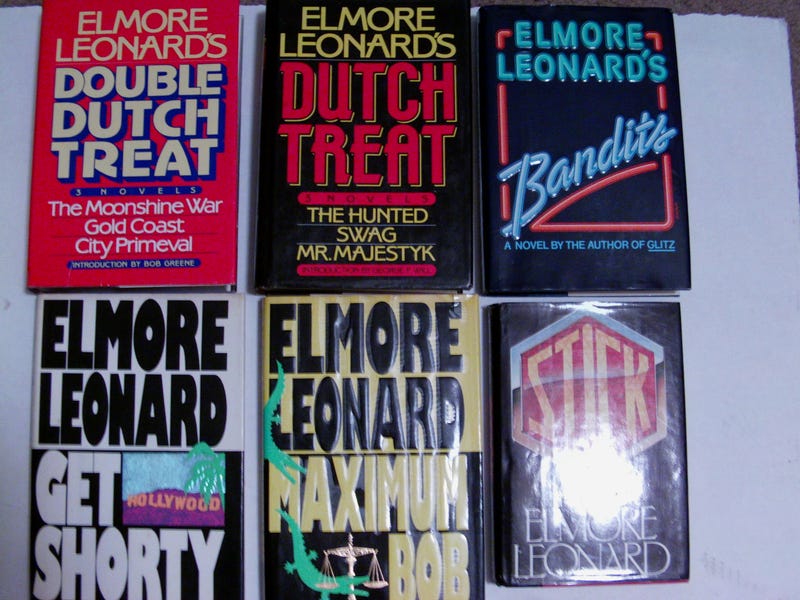 Elmore Leonard and Donald Westlake are the two writers I have the most books from, excepting Rex Stout, who dwarfs everyone. Over 50 for both Westlake and Elmore.(Elmore actually 50, Westlake 58.) All the hardcovers here for the first time. All the paperbacks. Bandits first edition in header was signed. $1 at book sale. Found a signed Westlake without a book jacket on the same table.
- My finest moment on Kinja, still, here.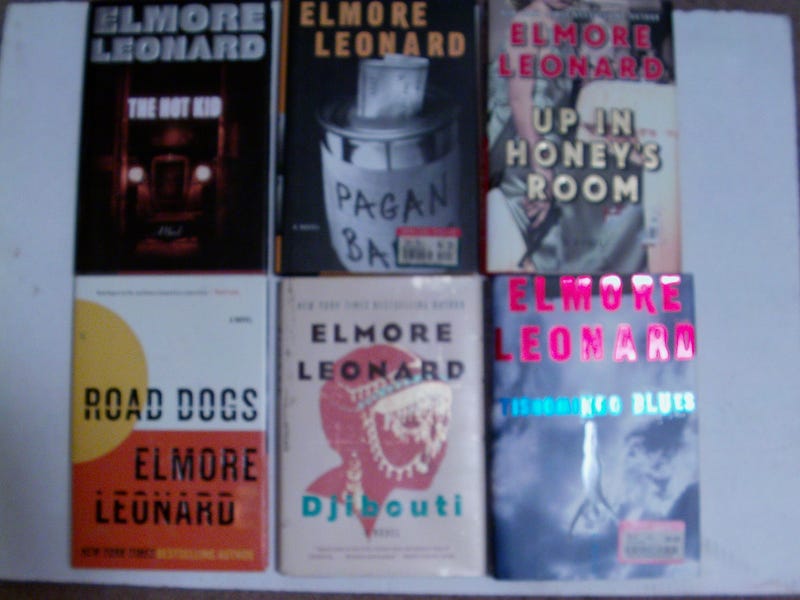 Poor effort on this batch.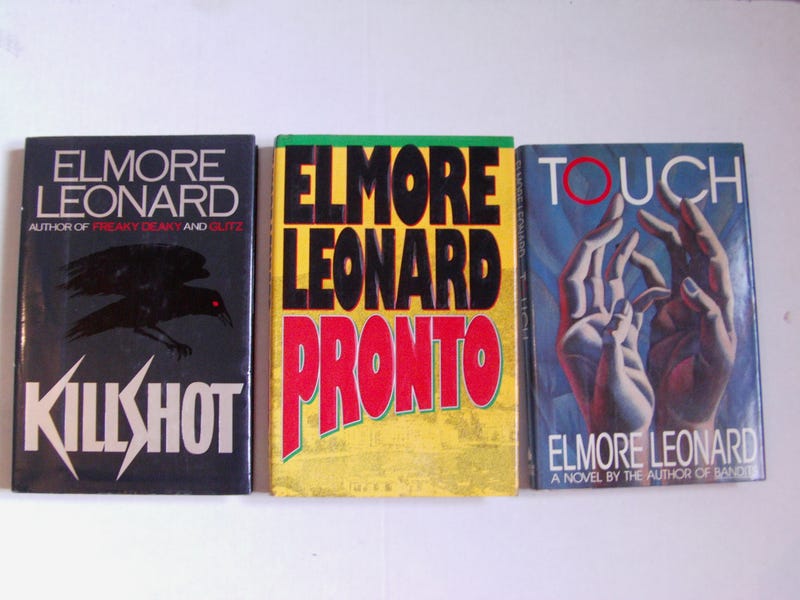 Three missed to make it 50.