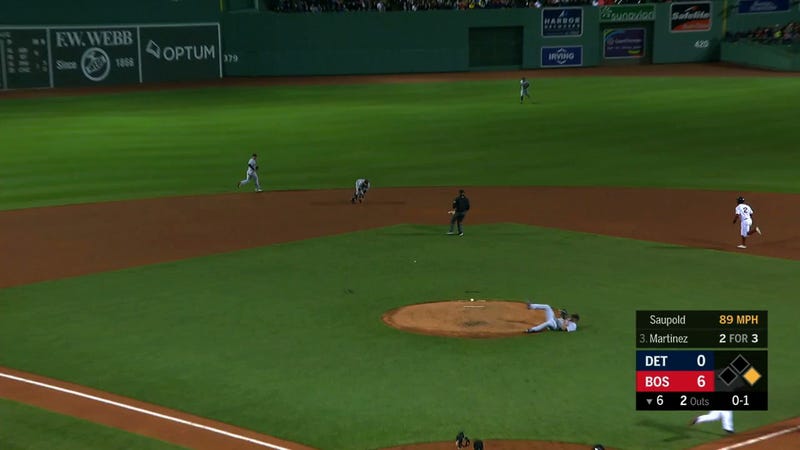 Red Sox
slugger J.D. Martinez
became the first player to 20 home runs tonight, hitting the dong milestone with a high, deep fly to centerfield against his old team the Tigers. It was only the beginning of his reign of terror.
J.D. did damage of a different variety in the fourth inning, on a 104 mph ground ball that collided painfully with Tiger third baseman Jeimer Candelario's right hand. The force of Martinez's contact caused Candelario to throw the ball away, then exit the game with a jammed middle finger.
By the time the sixth rolled around, Tigers reliever Warwick Saupold likely knew what he was in for with J.D. in the batter's box, and he may have been a little bit edgy about his adversary. Martinez broke his bat on a low slider, and even though the flying wood shard didn't appear to be heading anywhere near the pitcher, Saupold was absolutely right to duck and cover like his life depended on it. With the way Martinez is hitting, you never know what kind of havoc he'll bring.
How about we just give him the intentional walk next time?