Got curious and poked around in storage during a recent trip back home.

Press Play first for maximum immersion.
The lunchbox (it had a red label with my name on it, to distinguish it from other stupid kids with the same...):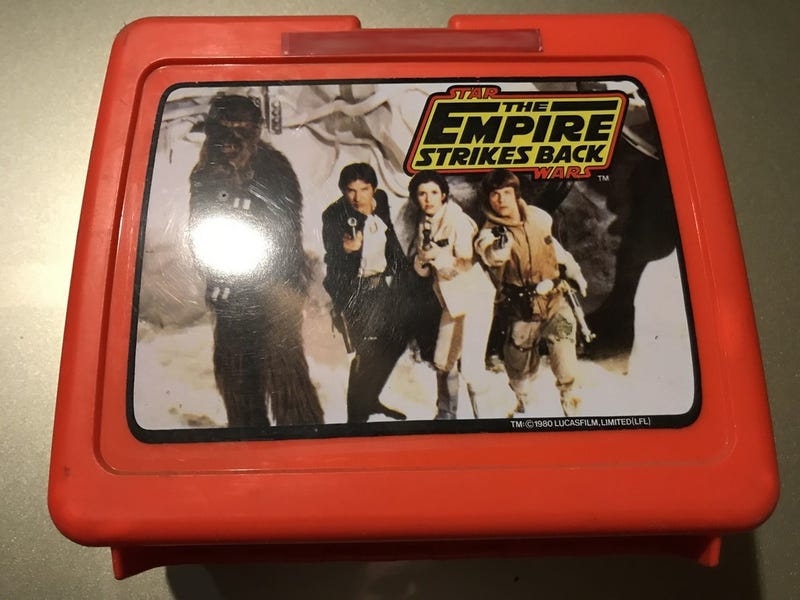 A surprise thermos! For my chocolate milk moonshine, presumably.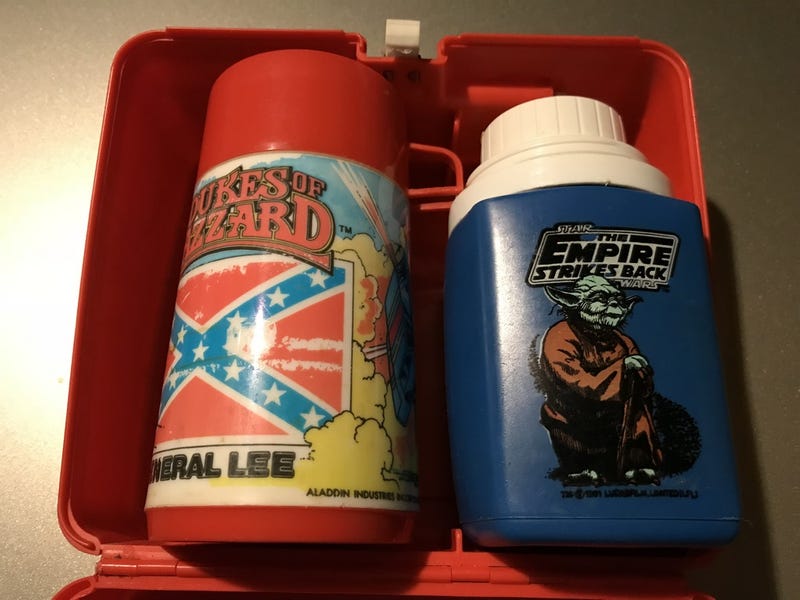 A Spaced Case! Er, Space Case. What could be in there?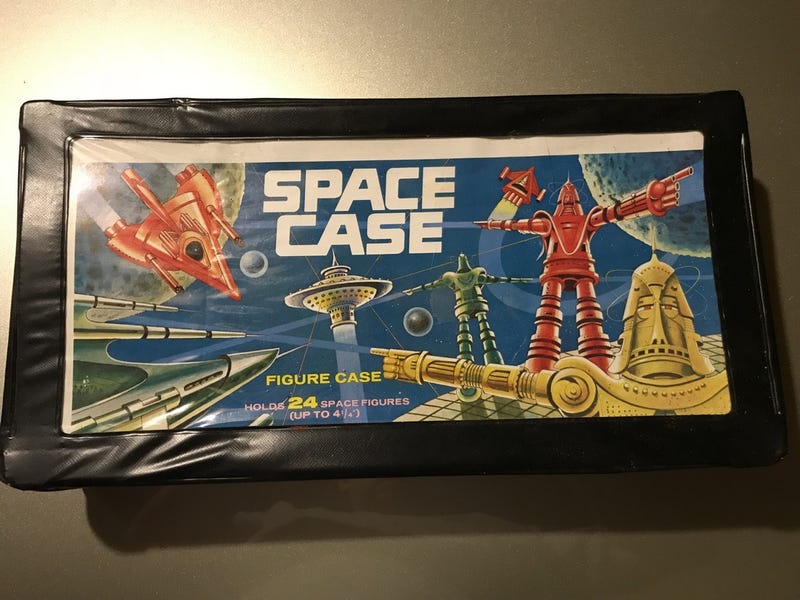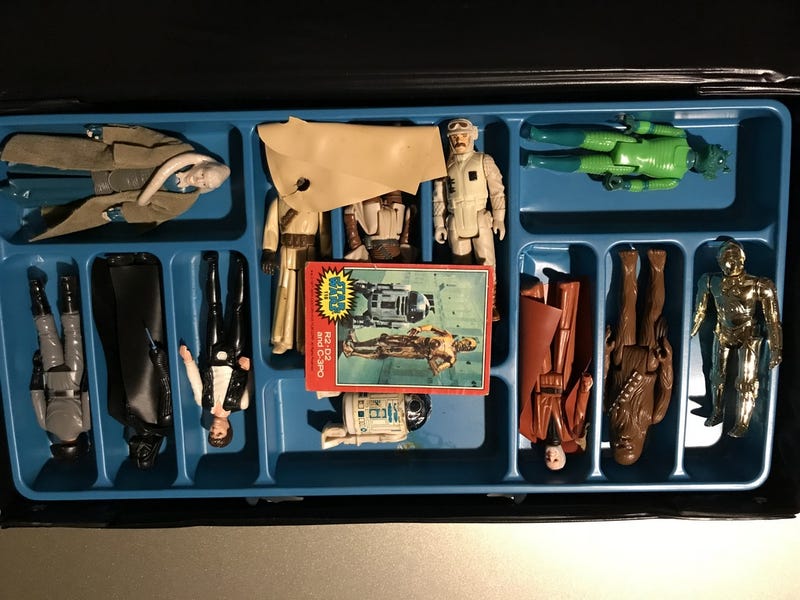 It's like they're tiny, preserved corpses.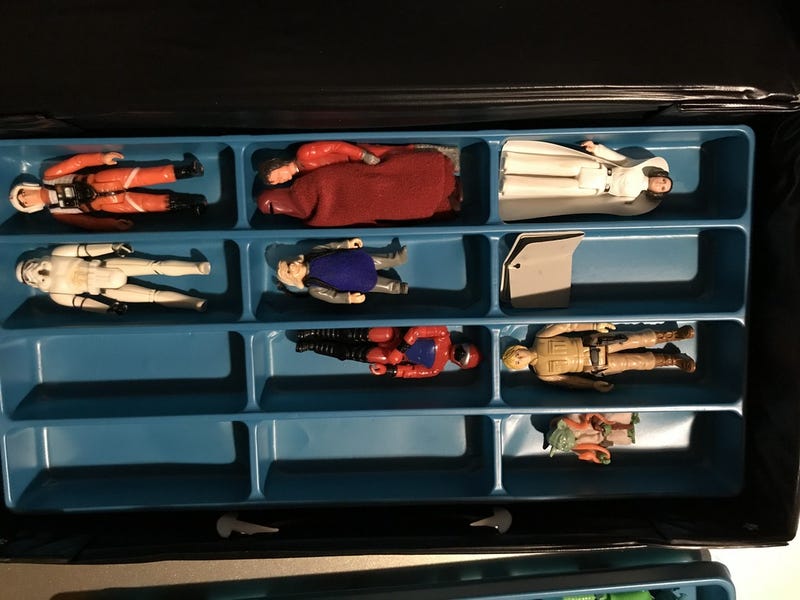 Looks like a Mork figure snuck into a Star Wars figure's slot (who is that?) for some spooning!
I don't remember having this: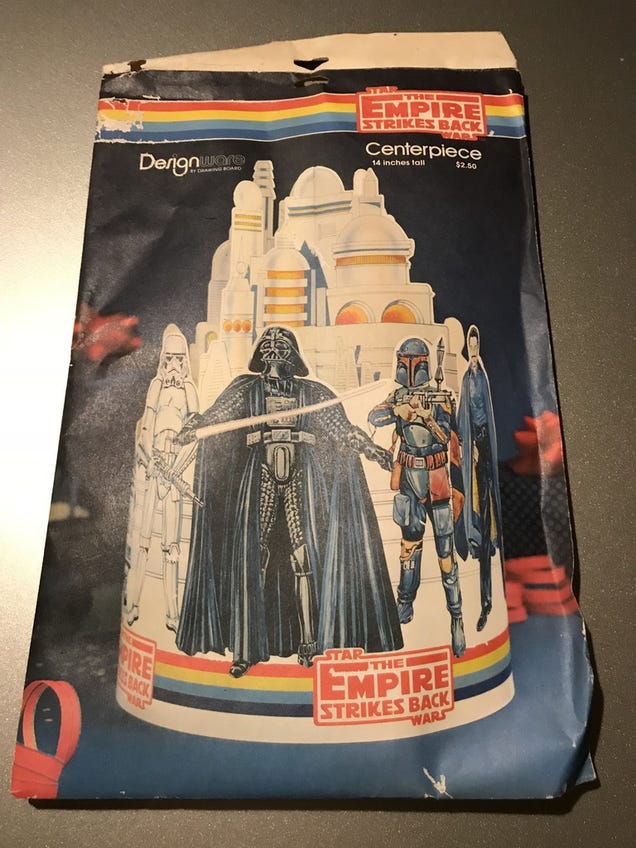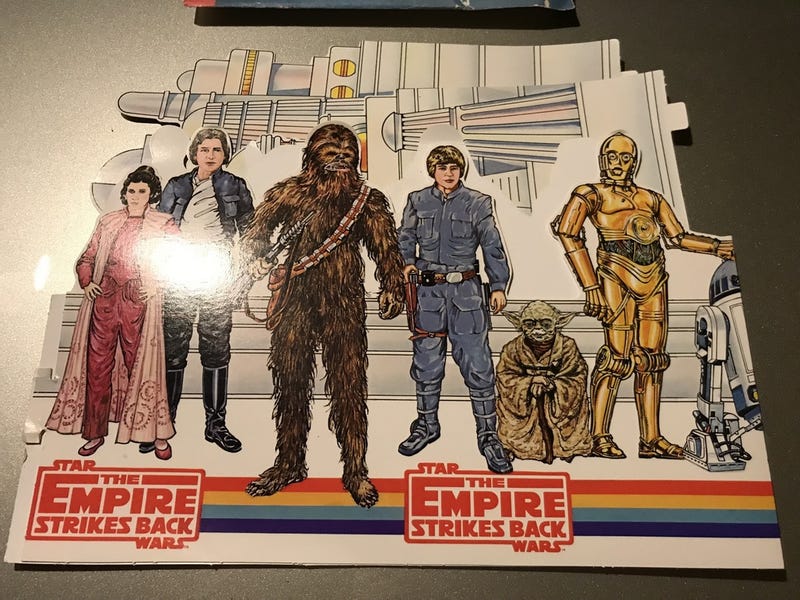 All that's missing is the Snowspeeder and a Star Destroyer...