Because Tinyletter is mostly for mail, it's nearly impossible to find old newsletters. So I'm posting all my old newsletters here so they can be searched, indexed, all that. You're still better off just subscribing.

James Dean died on September 30, 1955, at the age of 24.
September 30, 2017.
Earlier today, a little hungover from the Colonnades Club bar at the Illinois-Nebraska game last night, I fired off the following Tweet: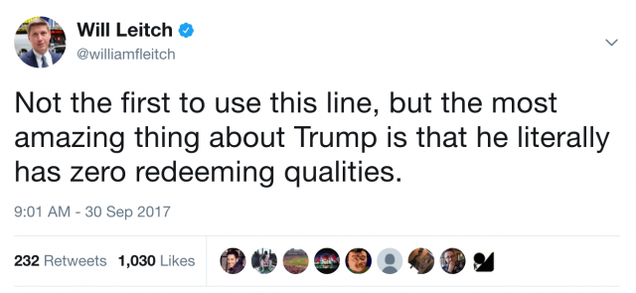 It got around, like anti-Trump Tweets tend to do — particularly on mornings when he has been particularly brutish and cruel like this one, and speaking of which make sure to donate here — which is generally something I don't enjoy. I know this is a odd thing to say when you are a professional writer who wants his work to be seen by as many people as possible, but it always makes me suspicious when something I say on Twitter gets passed around a lot. I don't like Twitter — it's a necessity of the business, but going on Twitter is just my not a pleasant experience for me, and I suspect most people; when was the last time you felt better about mankind because of an hour on Twitter? — and I don't trust it. I found it telling, and more than a little depressing, that the response to the possibility that the platform might increase its character count to 280 has been so universally derided. Here is this format that, by design, forces you to truncate all your thoughts and be as blunt and dismissive and simple as possible, and we have become so dependent on it that when the concept of having twice as much room to make your arguments, capture some nuance and hear other people out more was floated, people were furious. Why again would we be angry about having greater opportunity to express ourselves more clearly?

ANYWAY. I suspect this particular Tweet got around because it touches on a fundamental question about Donald Trump: Is there anything good about him as a human being? This is not "I agree with his views on this issue or this issue." Those are political views (as much as he has those) and inevitably when you choose one side of an issue you will find someone who agrees with you and someone who disagrees with you. You can agree with someone about tax policy and still find them to be an asshole, and you can disagree with someone about the death penalty and still think they're the greatest person in the world. I am talking about actual personality traits in Trump that are positive. Things that if you knew him outside of the world of politics — which is how we know almost everyone in our actual lives — you would find pleasant and notable. I didn't agree with George W. Bush on many things (and I'm not sure Trump has done anything yet as damaging as starting the Iraq War, but then again, it's only 2 p.m.), but it was not difficult to find recognizable human characteristics in him, stuff that you liked, stuff that you would enjoy if he had never got into politics and instead was, like, a local handyman in your town.

Does Trump have anything like that? I'm legitimately asking. Michael Kinsley wrote a great piece asking this in the Times this summer, and ... well, he did not get a lot of great responses. I've spent the last hour or so trying to come up with things about Donald Trump that I would find positive in a normal person walking around the world. It is a struggle. Let's search for something.

He is a good father to his children. This was the canard during the election — it's what Hillary Clinton landed on when asked to say something positive about her opponent in the debate, though I thought Trump's answer (to praise Hillary's relentlessness) was more truthful and more accurate — but I'll confess I don't buy this one. Trump himself has said that any goodness his children have (and I might argue the jury is still out on just how much goodness there is) is "entirely due to their mother." Actually: That Trump would say that is not terrible. That right there is a moment of self-awareness that I have not seen from him in pretty much any other context.

He has never drunk alcohol or done drugs. Putting aside the possibility that a little weed might have done Trump some good back in the 70s — though keep him away from the cocaine — teetotaling itself probably counts as a more positive attribute for society than a negative. Trump has said he stayed away because of the death of his brother, who was an alcoholic. But even that has a Trumpian spin on it. Last year Trump said that his brother's alcoholism might have been a response to the pressure their father put on him, noting, "My father had great confidence in me, which maybe even put pressure on Fred." Only Trump can find a way to express sadness for a lost brother through a boast. Also: Trump might just be lying about the whole thing. (That happens sometimes.)

He is tall. I like tall people. I'm of normal height, but I wish I were a little taller. I like hanging out with tall people.

He made Marco Rubio and Ted Cruz look like the tiny little children they are. I feel bad about this, because taking enjoyment from watching that happen is sort of Trumpian in itself, but I cannot deny that I did in fact take enjoyment in it and it would have not have happened had it not been for Donald Trump.

He does not have terrible comic timing. One of my favorite bizarre Trump moments during the campaign was when he openly pontificated how immigrants might get over his infamous wall. "They're in trouble if they get up there, because there's no way to get down," he said, before shrugging. "Maybe a rope." There is something self-aware, even artful, in that shrug and that delivery. John Oliver had a great line about this specific moment. "Your brilliant plan has been undone by mankind's third invention."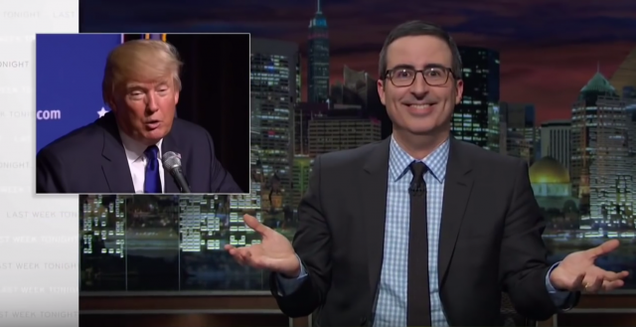 So, I'm still legitimately asking: Can someone please give me one positive human characteristic about Trump? "He's making the economy better" is politics; it doesn't count. (I also am not sure it is true, but that's a different conversation.) "He's cleaning up the country" doesn't count. "He's politically incorrect" doesn't count; the word politics is literally in the sentence. I'm sure I'm missing something. I honestly want to find something. There has to be something. I need to find something. I am begging there to be something.

Here is a numerical breakdown of all the things I wrote this week, in order of what I believe to be their quality. (This is an attempt to have an objective look at the value of my work in a way that I suspect will be difficult to sustain.)

1. Mike Schmidt Got Tough Love From Phillies Fans, Sports On Earth. We did a Sports Tourist: Philadelphia trip this week. It was very fun, and producer Dani Wexelman killed it as always on the videos. Here they are:

Video from the Eagles Game.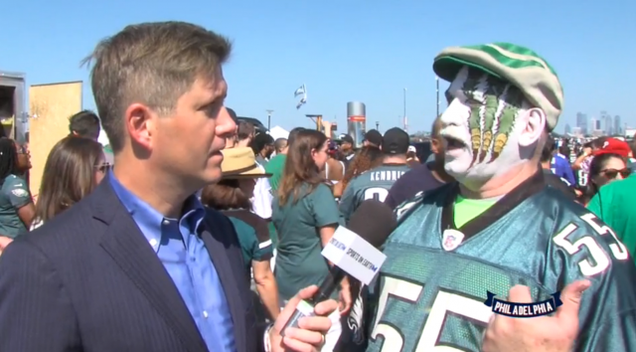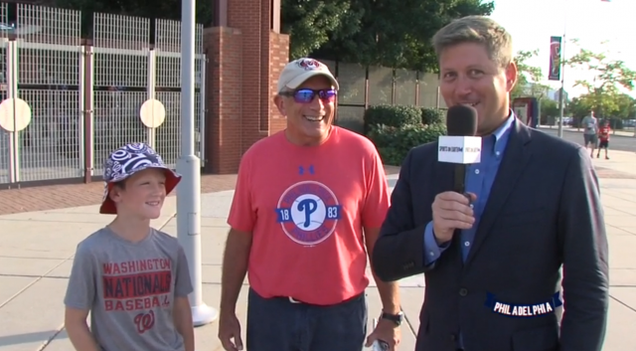 2. Eagles Fans Know That Work Is Its Own Reward, Sports On Earth. It was 95 degrees in Philadelphia on Sunday. Come on.

3. Philadelphia Loves Its Doomed Underdogs, Sports On Earth. Trust the process!

4. Intro to The Sports Tourist: Philadelphia, Sports On Earth. This series is so fun.

5. Wrapping Up the Week in Philadelphia, Sports On Earth. I do love that town.

6. Speech to the Mattoon Lettermans Club, The Mothership. I gave a speech in Mattoon this week and I went ahead and published it.

7. Glance at the Eliminated, Volume Two, Sports On Earth. The Cardinals weren't on this list yet.

8. Review: "Kingsman: The Golden Circle," Paste Magazine. Dull movie, dull review.

9. Confidence Pool, Week Four, Sports On Earth. Stupid Arizona Cardinals.

10. Dive Dive Dive, Sports On Earth. Dive Dive Dive.

As I say every week: If you are the sort to subscribe to a weekly newsletter, I would have to think it wouldn't be too much of a hassle to subscribe to one of the three podcasts I do. You don't even have to listen to them! Just download them. Here they are:

Grierson & Leitch, enjoyable little show on "Battle of the Sexes," "Kingsman: The Golden Circle," "Me and Orson Welles" and "Holy Motors."

The Will Leitch Experience, No show this week, but a ton of shows coming next week.

Waitin' Since Last Saturday, I missed the Tennessee preview show, but it was a good one.

Have a great weekend, everyone. And seriously, please send me any positive things you can find.


Best,
Will