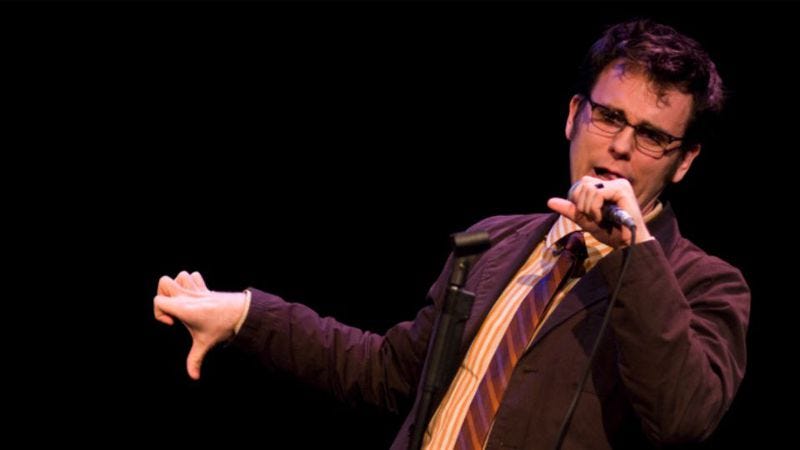 If you're a longtime reader of The A.V. Club, you probably recognize the name Dan Telfer from our interview with him about doing stand-up in Chicago, or his appearance in our Stand Down series of true tales from the comedy trenches. And even if you're new around here, you may recognize him as a regular contributor to our Podmass feature. He's also a staff member of Comedy Central's @Midnight, and has written some highly quotable jokes, including a famous bit about dinosaurs he's told on TV.
Point is, Dan's part of the family. And over the weekend, his brother launched a campaign on the crowfunding site Youcaring to help cover his expenses as he battles cancer. According to the campaign, he has a "a very treatable form of cancer. He doesn't want you to make a big deal about it or anything but he is going to incur some pretty steep medical debt fighting it." The campaign comes with a personal note from Dan, who says this is his second time fighting cancer, and that his treatment will be more intense this time. He also emphasizes that "it's not me I am worried about" and that donations will help provide for his wife and daughters as he undergoes chemotherapy. "Any security I can bring them will make the rest of this easier," he writes.
You can view the campaign—which is already well on its way to meeting its $15,000 goal, but extra donations would be useful and appreciated as well—and donate here.