Hey there. remember back when I said my Macbook needed to be replaced?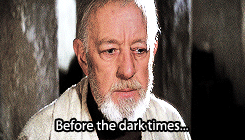 Well, I'm finally ready to buy one, but I am paralyzed with indecision. It's a big purchase and I can't decide.
HELP ME!
How I use a laptop:
It goes almost everywhere with me. It is carted around from home office to office office to meetings at least five days a week.

I have anywhere from eight to twelve tabs open while I work, because the days are flexible and I hate opening and closing stuff a dozen or more times a day. I'd rather it be accessible. Tabs include: gmail, sometimes my calendar (I mostly reference my calendar on my phone), Trello (where I manage all projects), Canva (where I create images for use online), FB for work, Instagram or Twitter for work sometimes, news, Backtalk, articles that I'm referencing for whatever I'm doing, Constant Contact, Google image, Shutterstock sometimes,  etc. I sometimes have an Excel spreadsheet and frequently have a Word doc minimized that I'm working with/referencing. Sometimes Adobe Acrobat Pro is running. I generally also keep my org's master files open so I can hunt stuff up without opening that file repeatedly.

I have no big graphic design softwear nor do I edit video or images. (Although if I knew how to edit video and had the softwear, I would for work, but that's not even a blip on my horizon right now.)
What I want in a laptop:
I love my Macbook Pro's trackpad.
Lightening fast response to anything I click, search, etc. For example, fast downloads from Dropbox to machine.

Avoidance of viruses, etc.
Something that weighs less would be nice, but it's not the deciding factor.

Max price of $1800. Less would be better.

I had pretty much decided to stick with a Mac because I know my last one lasted and lasted, but then I read a match up review of the Macbook Pro versus a Lenovo Yoga and I'm torn. And then I think, as long as I'm undecided, maybe I should keep looking. Arg. It's analysis paralysis.

Macbook Pro:

Apple - MacBook Pro with Retina display - 13.3" Display - 8GB Memory - 128GB Flash Storage - $1200.

Macbook Pro Air:
Apple - MacBook Air® (Latest Model) - 13.3" Display - Intel Core i5 - 8GB Memory - 256GB Flash Storage - $1200

Lenovo Yoga:

Lenovo - Yoga 720 2-in-1 15.6" 4K Ultra HD Touch-Screen Laptop - Intel Quad Core i7 - 16GB Memory - 512GB SSD - $1800

Lenovo Yoga with internal specs more inline with Macbooks:
Lenovo - Yoga 910 2-in-1 14" Touch-Screen Laptop - Intel Core i7 - 8GB Memory - 256GB Solid State Drive - $1300.

I guess my biggest question is, are 8 gigs and an i5 processor okay with my desire for quick response? I really love the trackpad and have read that Apple has the best ones. I hate using a mouse. (It's too slow.)
As far as storage goes, I tend to store quite a few images for work so I can handily upload them as needed, but I wasn't anywhere close to running out of room in my old Macbook Pro so I don't think that's an issue with any of the above.
Thank you in advance!
Oh, PS. When I went to the Apple store (pretty much ready to buy, but the salesperson was kinda useless, which is why I'm now reading way too much and am more undecided than ever), the salesperson sniffed about the Macbook Air and steered me away from one. What's wrong with a Macbook Air over the Macbook Pro?