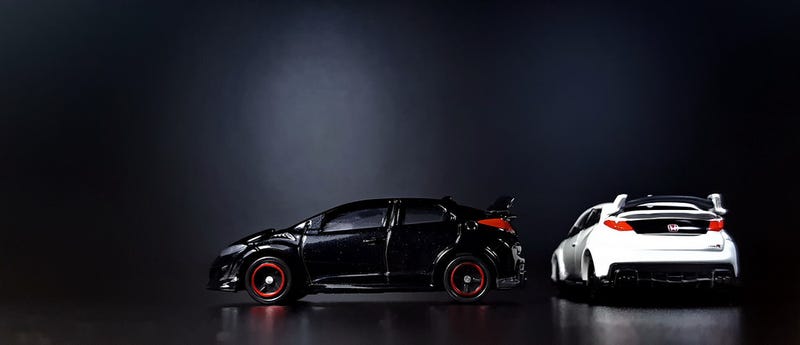 One of the newest hot hatch from Honda... the nimble and sporty Honda Civic Type R. :D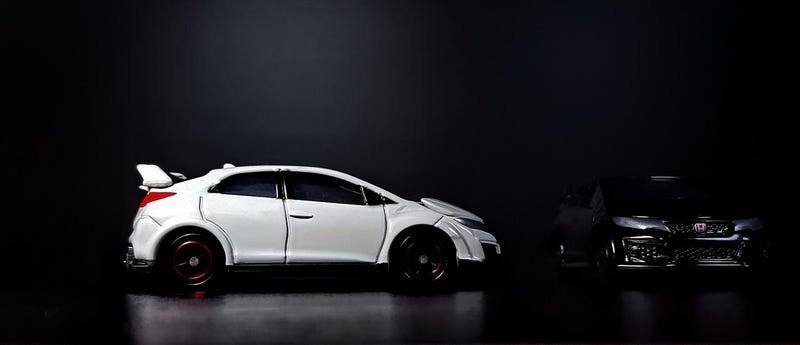 Both casts are from Tomica 1/64th scale.
Unfortunately, the white suffers from a "misaligned hood" that, reading from the net, seems to be a problem with some cars (mostly the white ones). But still its an okay cast, and I hear is a little hard to come by, so I chose to keep it. :D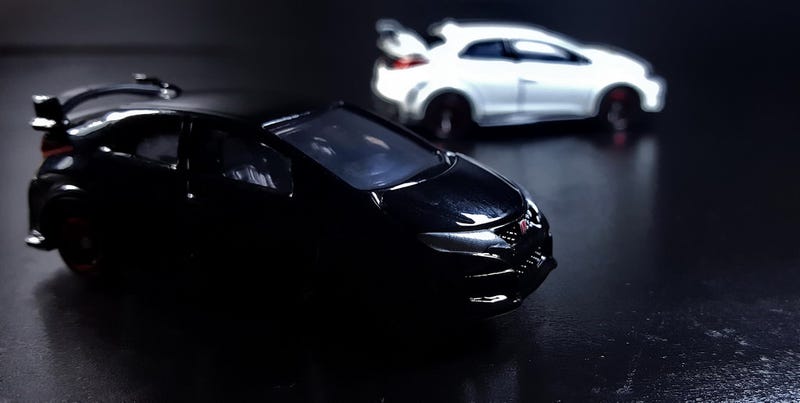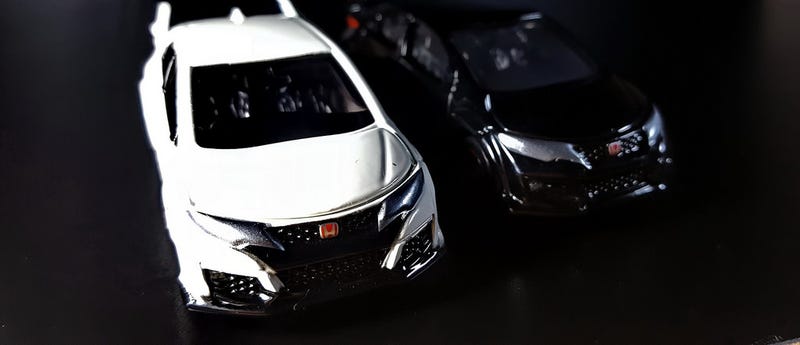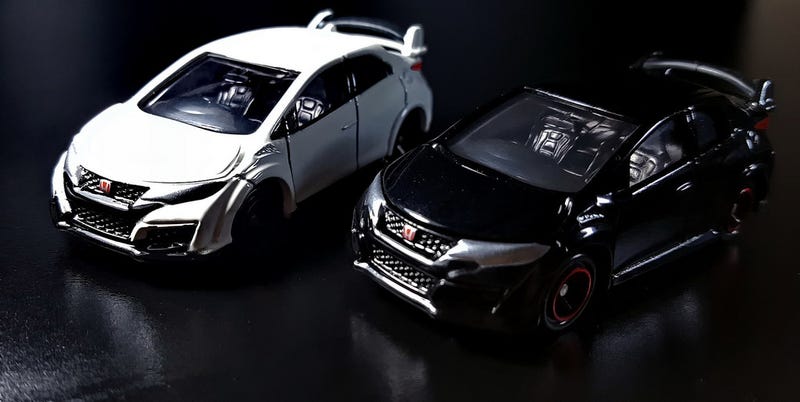 Thanks for viewing,
cheers!