First, since no one reads this I don't have to apologize for not posting the pictures of the finished project. Second, I feel like in this one instance I made out like a bandit during the course of a single car ownership event for the first time in my life and it feels GREAT.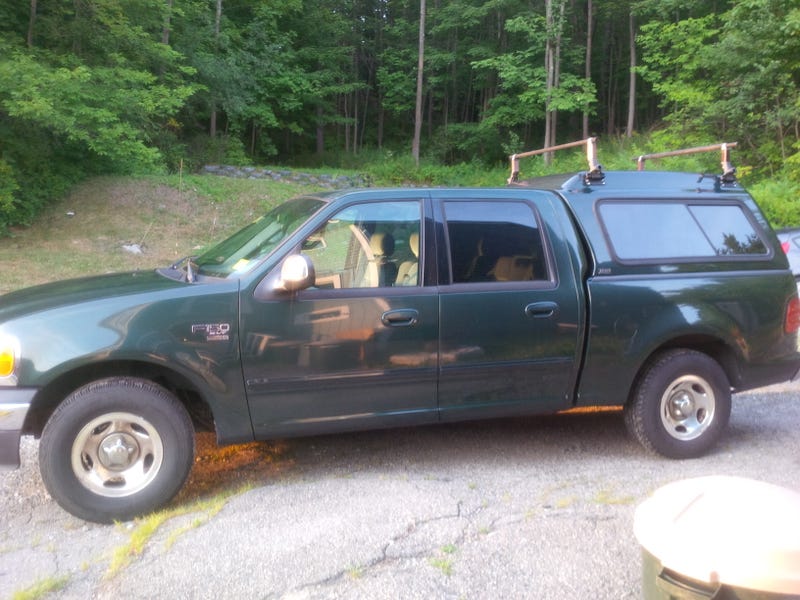 $1250 may not seem like a lot of profit but you do have to take into account that including the second set of rims and studded tires, registration, insurance, title, taxes, every single fee, tolls and yes even counting the fuel I've put in it, I still made a profit. Let that sink in for a second, that's including GAS for over 7,500 miles of driving and over a year of ownership and it actually netted a profit (though after the fuel that profit would take two people to eat on the dollar menu if one wasn't very hungry).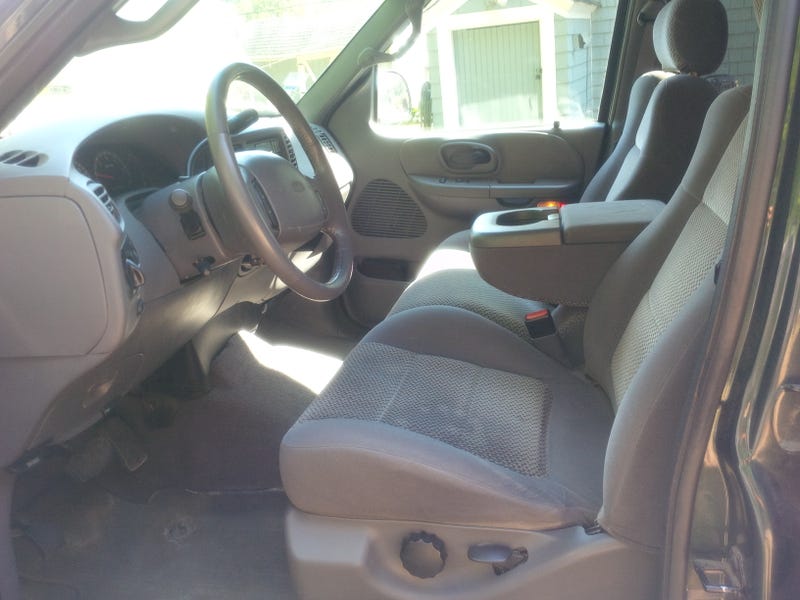 So what have I learned through the course of this whirlwind relationship? That a can of touch-up paint is the most amazing use of $21.00 ever! Yes, but the single biggest thing is just how easy it is to sell a vehicle online if you follow some very simple rules:
1. Clean it well before listing. It doesn't have to be crazy clean but it must look presentable. Washed and vacuumed with the interior panels wiped down and glass cleaned. This doesn't take long, even in a truck this big it took a few hours to empty a year of trash and dirt and poor life choices (plus some stuff that was there when I bought it) and clean it right up.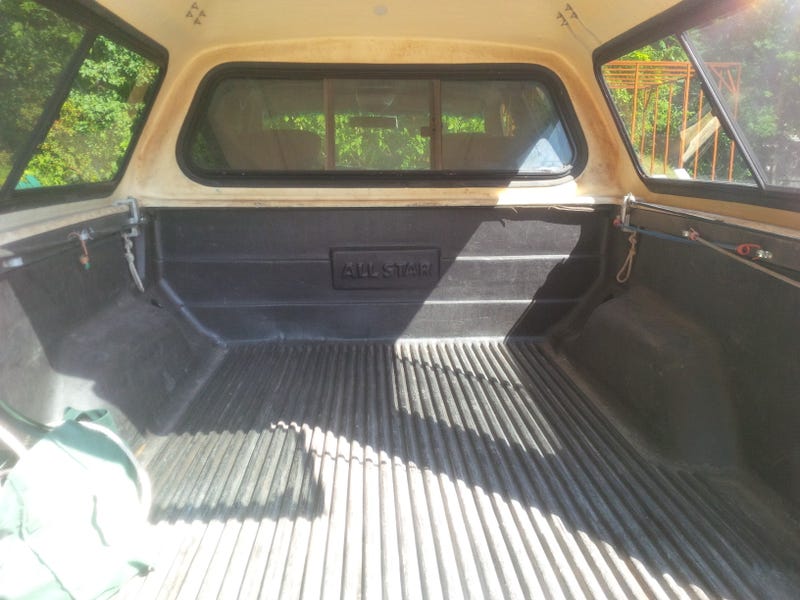 2. Take lots of pictures... of everything. This one really bothers me, it's so simple. You're not paying some guy at the 1-hr fotomart to develop your roll of film, so take a bunch of pictures. Just be sure they aren't the same picture over and over. One from each side on the outside, inside front and back on both sides, engine and trunk (or bed), and tires +underneath (to show tire wear and underside condition). Do this and you have answered 99% of the questions that aren't "Is this still available?" which coincidentally enough is never a legitimate question so you should never reply to it.
3. Price it reasonable. Maybe your first son was both conceived and born in this vehicle (you should probably leave that out actually) but to the guy buying it, it's nothing but a method of moving things down a road. Does the book say $4500 in rough-trade $6000 clean retail? Don't ask $5999.00 and expect someone to jump on it that evening. Want to sell it fast? Ask yourself what you would pay for it knowing everything that is wrong with it and add $500 then the letters O.B.O to the end. Expect to dicker on price but don't give them anything for free. $500 is the most you should ever dicker down in price. $250 is a number almost guaranteed to sell it right away as it shows you're willing to give this new friend of yours a good deal but that you are also sure that the price you are asking is reasonable.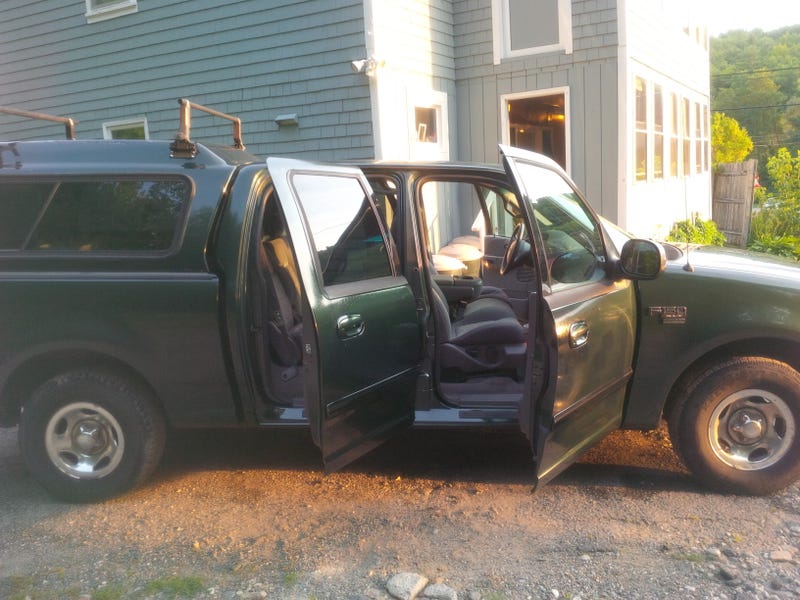 4. Be friendly and descriptive in the listing, but don't list every single issue. Major components and (if your state has one) status of inspection/emissions testing is important. Make, model, year, options packages, physical damage, title status, mileage, major mechanical or cosmetic issues should all go into the listing. Things to leave out are "the outdoor thermometor isn't always accurate" or "sometimes the window doesn't always close just right" or "the passanger door sometimes has to be slammed or the interior lights stay on". These are things that will put people off before they even come see it. If you feel there are things you have to tell the buyer do it once they come to look at it, bring them up casually after the buyer shows some interest "Oh by the way sometimes the check engine light comes on in the cold but we scanned it and it's just the EGR valve so that's cheap and easy to fix but doesn't impact how it rides". Always be honest about issues, but don't give them a running tally of all the things that have caused you to want to sell it. It's a used car, they know it's not coming fresh from the factory.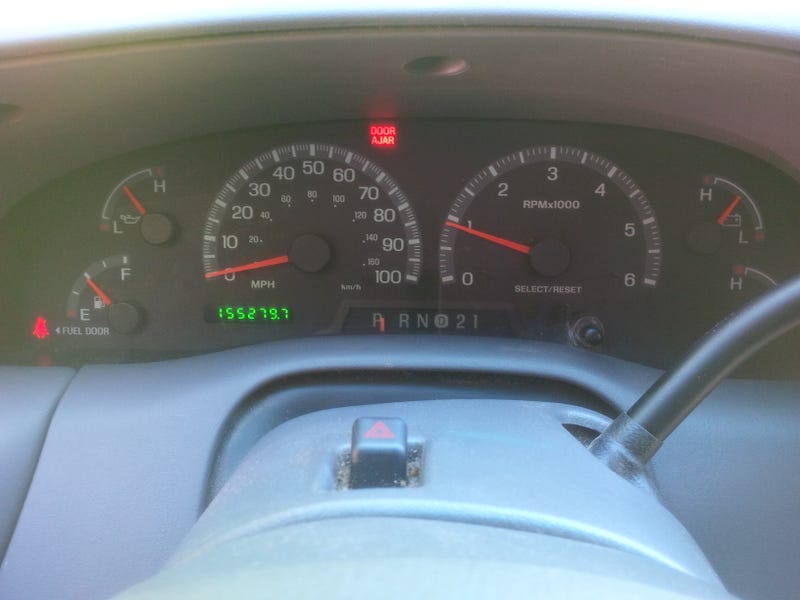 5. Only accept cash. I can't stress this enough. If they want to pay by check, go to their bank and get the bank to cash it on the spot. If they want to pay by money order, do it at your bank and deposit it immediately to be sure it's real. Don't sign anything or hand over anything without getting the payment first (or at the same time, that's fair). Transactions can get weird at the end when it's time to get paid so don't be the guy left holding a worthless piece of paper.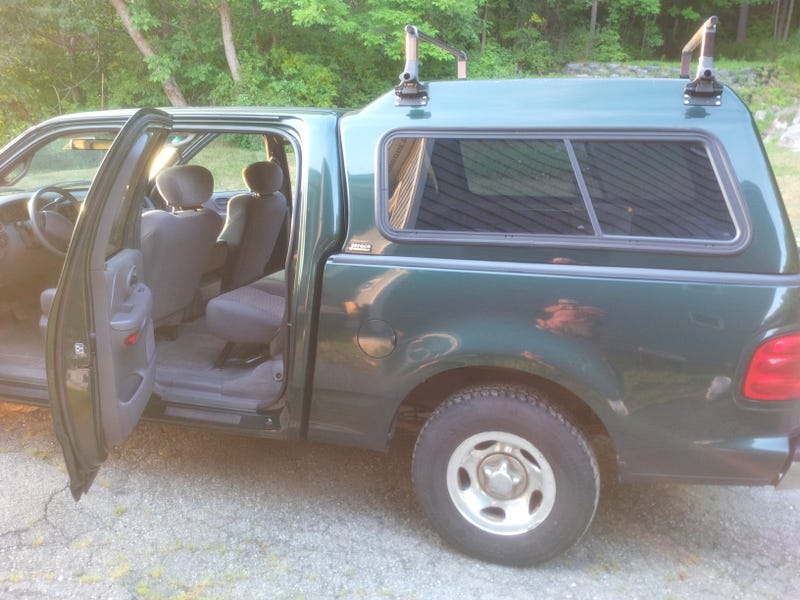 Really, that's it. My truck had a rough trade price of just over $4500 but I knew it had some issues and personally I wouldn't have paid more than $3000 for it, so I priced it at $3500 after checking out the competition on my local Craigslist. I posted it on a Thursday evening and by Friday morning at 10am I had $3250 cash in my hand and one less truck in my driveway. Could I have gotten more for it? Sure, probably out there was someone willing to pay more for it. But a fool and his money are soon parted, and I didn't want to wait around for weeks to find my particular fool.
So what am I doing with all that cash you say? Well I think it's time for another truck. Just, maybe not a $200 truck.