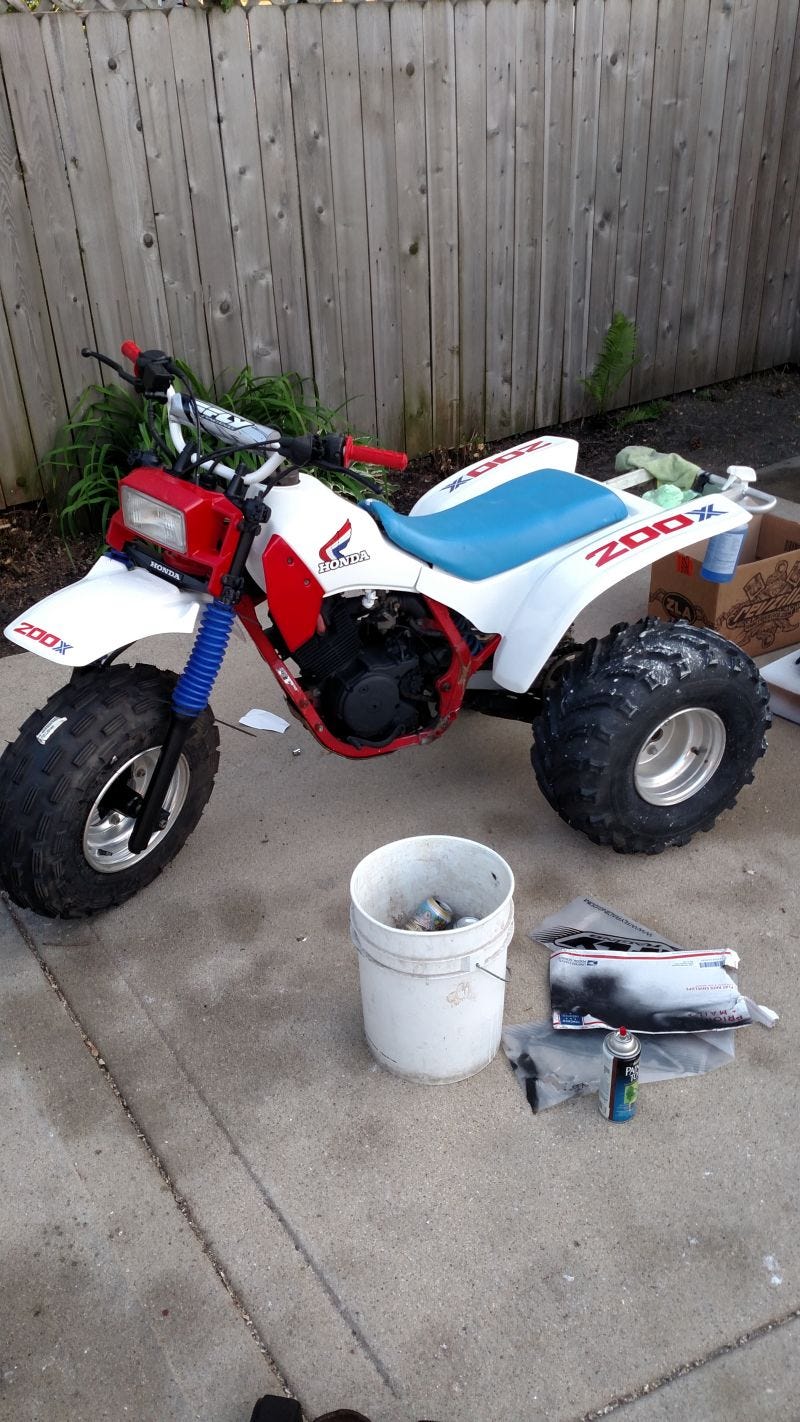 Just thinking about it is rough. Where do you start? You can price it for the parts invested but you can't add your time (labor) into it as it's a "hobby".
When or If you get over that do you price it at "market"?
That can't happen.
We're talking about a machine that lasted through 20 years of abuse and was easily restored for another 20 years of excitement. Very few Quads are ever going to be looked back on as lovingly these little monsters are. Maybe the Banshee. Maybe.
Nope. This sucker just became a "trailer" queen.
That's the ticket! Here in the Midwest ATVs can enter some Tractor shows and Bike shows. A full and true restoration starts after the first snowfall!