Welcome back to how is the Europa progressing. Its been mostly slow going with tons of fiberglass work, circuit planning, and little things here and there.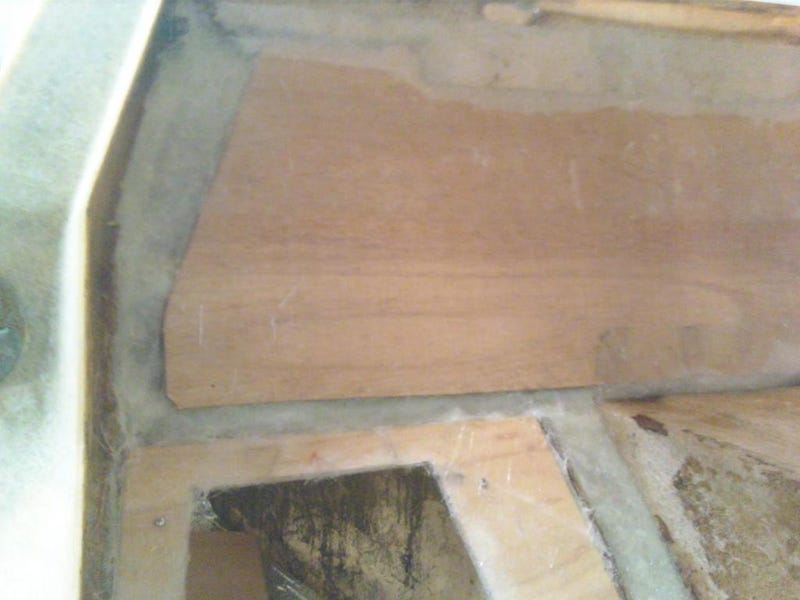 Here we have the upgraded firewall, created with Carbon Fiber, Fiberglass, and plywood for increased strength. This spot will act as the main roll bar for the whole car so its structural rigidity has been greatly increased. You can also see where the area behind the seat is being reshaped to allow for a small cubby hole rather then a area of dead space.
Here we have some new fiberglass added to the front passenger wheel area, the whole body was covered in spider cracks, bondo, and shotgun pellets. (Yes someone shot the car, with an extra hit at the drivers side.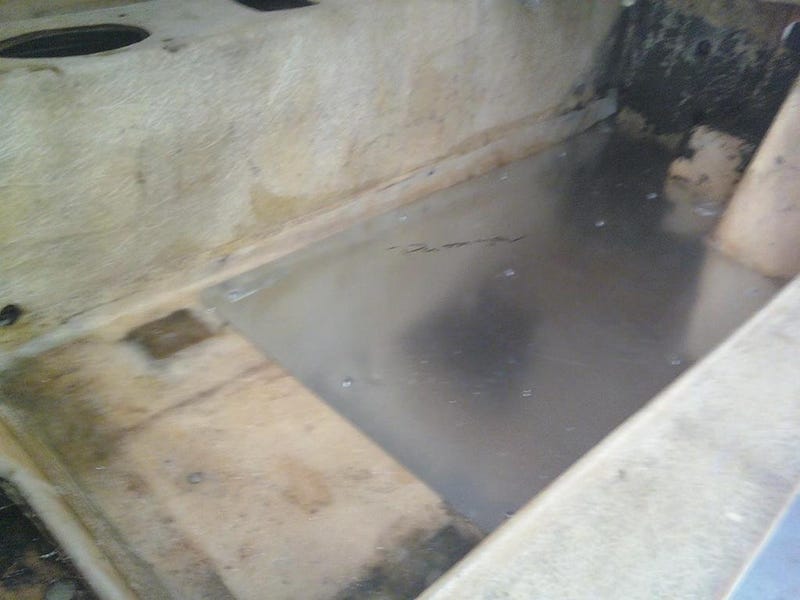 Next up was to strengthen the fiberglass floor and seat mounting locations. The floor was a very thin fiberglass and would provide no protection to road derbies that might penetrate the floor. Fiberglass, AL plate, and then plywood was added to create more strength and rigidity.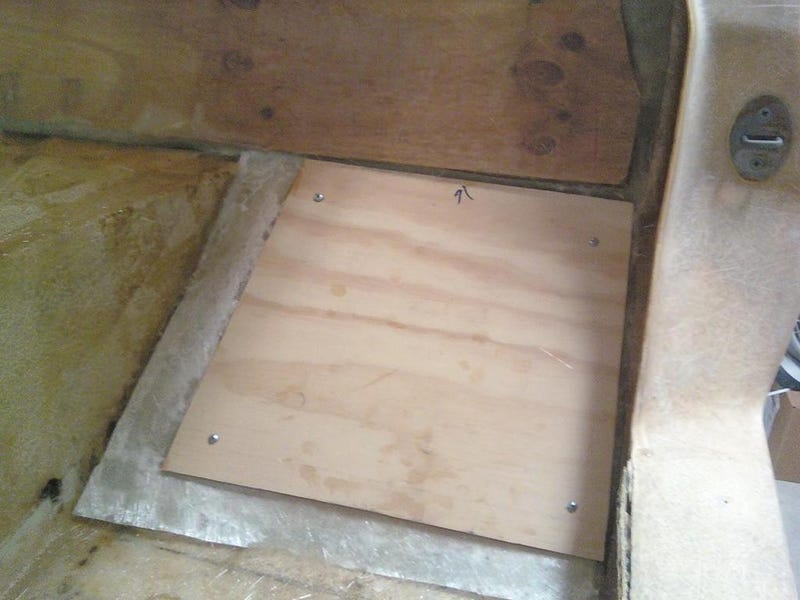 Everything you see will eventually be smoothed over and will look factory when its finished.
While doing fiberglass repairs the matter of the non working wiper motor was taken care of. First it was disassembled and soaked in gasoline to remove all he old grease. There is a flaw in design that allowed water to flow down the wiper arm into the gearbox. This will be fixed and gasketed so that the rain wont leak into the car.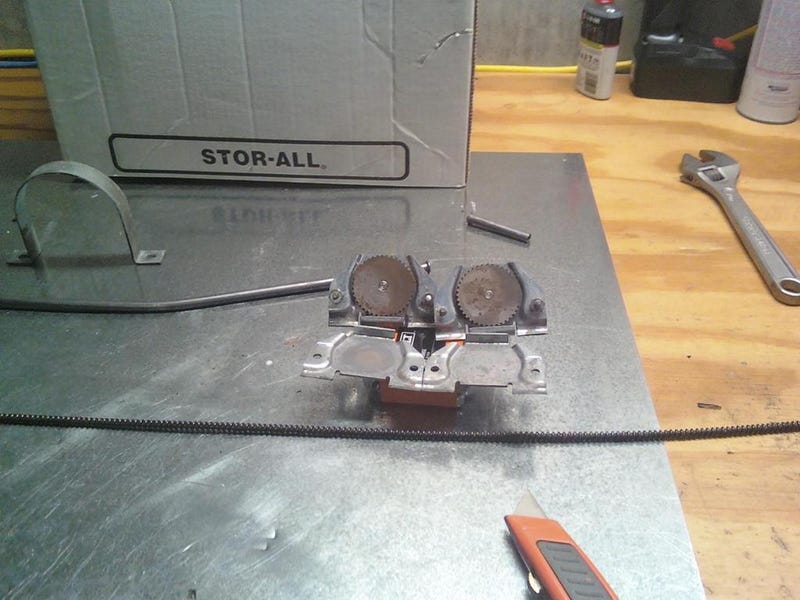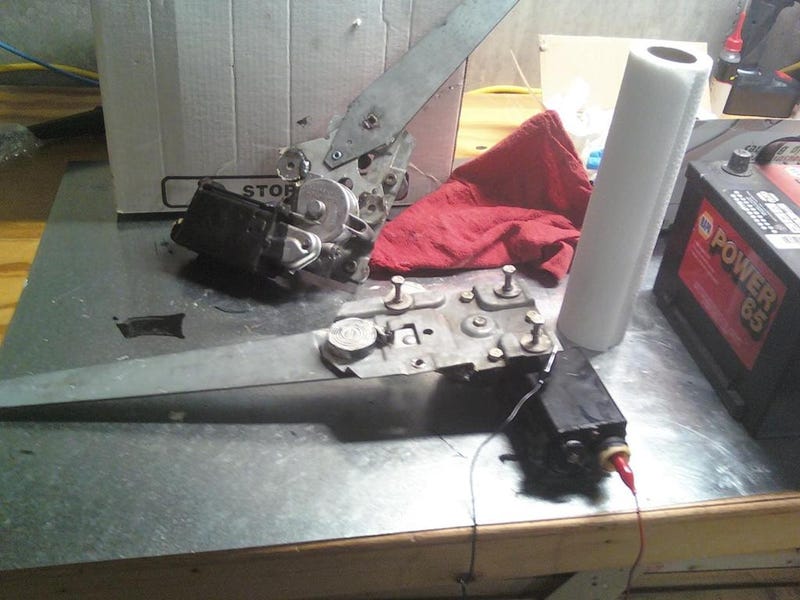 Also on the list of to replace is the existing heater core. This sharp piece of metal lurks under the dash to catch an unsuspecting persons knee. It will be replaced with a universal heater box that can be safely tucked in a different location away from the passengers.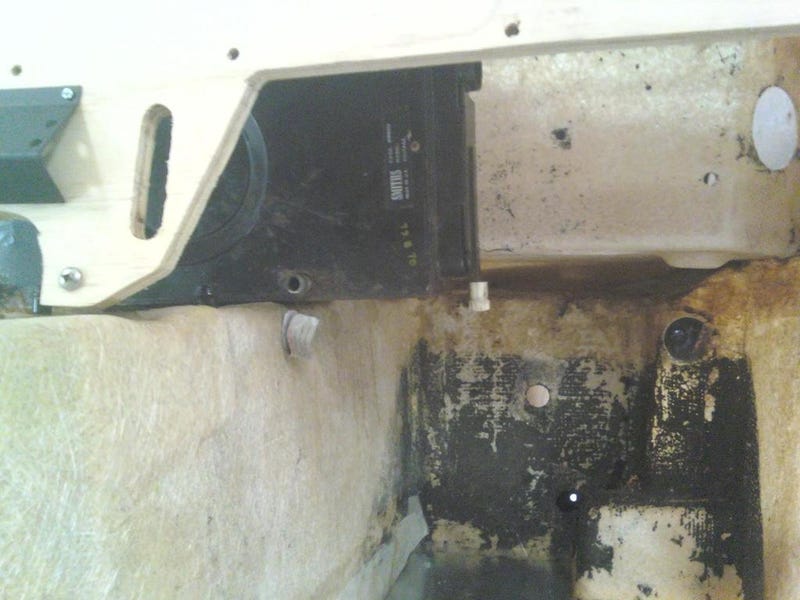 It seems Lotus was not all that concerned about passenger safety in this car. Considering it was designed to be a race car its not all that surprising but its poor form to injure a passenger.
Last up just proof that the body does hang high enough in the garage to park a car under.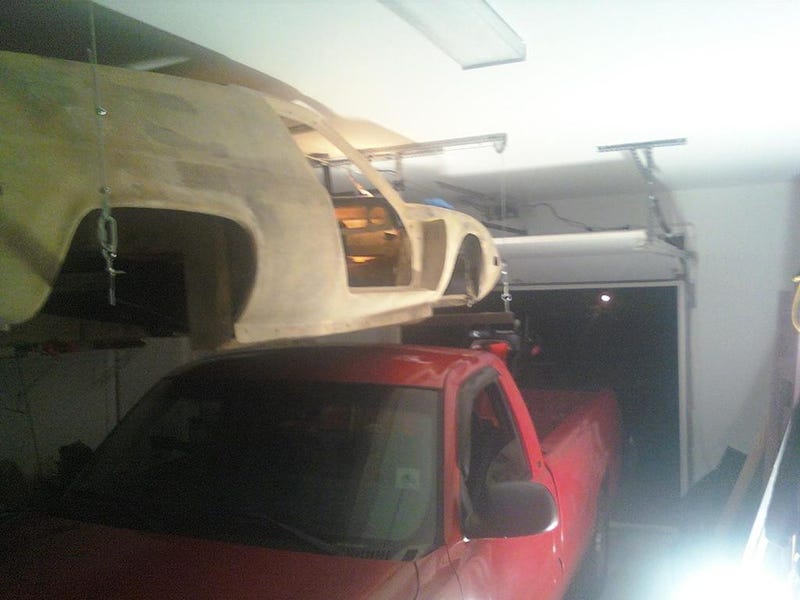 Keep posted for more updates. Once the body is more or less finished mechanical work will begin again.