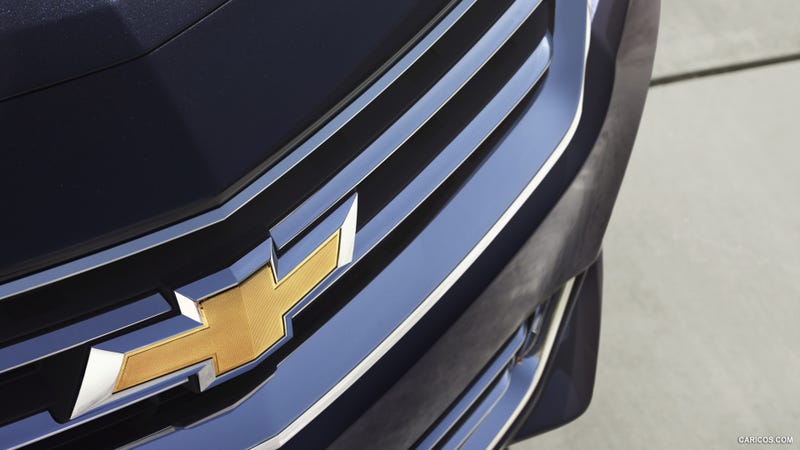 The lower-priced Tesla Model III is coming within two years. What's Marra Barra going to do about it? She's going to oversee the launch several all-new hybrids and EVs within the same time period to compete with Elon Musk and his Teslas, of course.
The first step in GM's new green scheme (absolutely pathetic rhyming, I'm sorry) will be the redesigned Chevrolet Volt PHEV. It will be making its debut next week at the Detroit Auto Show, and while it won't compete directly with any Teslas, it's important because it will be the flagship of Chevrolet's eco-friendly car lineup.
Moving down in size, the next part — and arguably the most important part — of the plan is the Chevrolet Bolt. According to The Wall Street Journal, the concept version of the smaller EV will also make its debut next week at NAIAS 2015, and the production version will be revealed in time for the 2017 model year. Here's what WSJ reports about the new Bolt:
The Chevy Bolt, carrying a more capable battery manufactured by South Korea's LG Chem Ltd., will be aimed squarely at Tesla's forthcoming Model 3, a $35,000 electric car also slated to debut in 2017. The concept version of the electric car will be a hatchback designed to look more like a so-called crossover vehicle, according to people familiar with the design. The Bolt will be capable of driving four times farther than a Chevrolet Volt plug-in hybrid on a single charge.
So, styled like a hatchback, priced at around $30K, and designed to compete with the Tesla Model III — what could possibly go wrong? I'll tell you: it's the name of the thing. It's a bit confusing with both the Volt and Bolt, mostly because they're only different by one letter, am I right?
There's no word on what the fate of the Chevrolet Spark EV will end up being, but Mary Barra wants to see 500,000 "green" cars on the roads by 2017. That's three years ahead of when Elon Musk envisions the same for Tesla. Stay tuned to see how this all pans out.